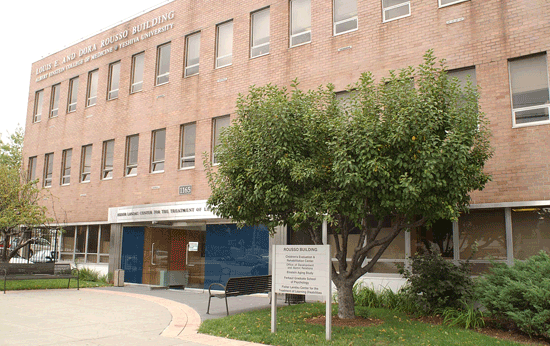 Established in 1957, Ferkauf Graduate School of Psychology is housed in state-of-the-art facilities in the recently renovated Louis E. and Dora Rousso building on the Yeshiva University Jack and Pearl Resnick Campus. Our nationally recognized programs prepare doctoral-level psychologists and master's-level counselors for successful and rewarding careers by providing extensive coursework, practicum and externship experiences and research opportunities. As public awareness and acceptance of mental health issues continues to grow, we remain committed to training psychologists who make a difference in the lives of individuals and society as a whole.
Under the leadership of Dean Lawrence J. Siegel, Ferkauf continues to enjoy a prominent position among our peers, providing top-level academic and field preparation for a group of strong students. The Ferkauf reputation extends beyond our borders: 64 countries are represented in our student body. Our graduates, eligible for New York State licensure in psychology, fill leadership positions in a wide range of institutions.
Among our innovation and collaborations:
All our programs are registered by the New York State Education Department and meet its requirements.
In 2007 we celebrated our milestone 50th anniversary (PDF), and we continue to build on our excellence. If you're a prospective student interested in visiting our campus or would like more information, please contact us at 718.430.3820 or augusta@yu.edu. And if you already know that we're the school for you, we encourage you to apply now.
We look forward to welcoming you to our family.