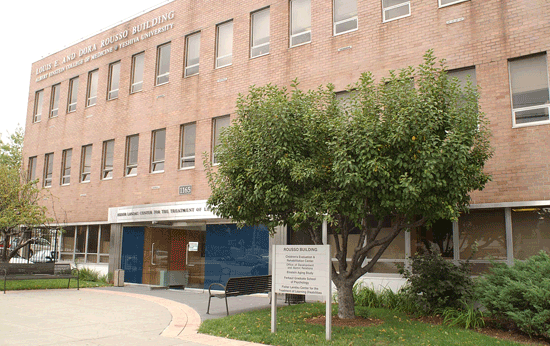 Established in 1957, Ferkauf Graduate School of Psychology is housed in state-of-the-art facilities in the recently renovated Louis E. and Dora Rousso building on the Yeshiva University Jack and Pearl Resnick Campus. Our nationally recognized programs prepare doctoral-level psychologists and master's-level counselors for successful and rewarding careers by providing extensive coursework, practicum and externship experiences and research opportunities. As public awareness and acceptance of mental health issues continues to grow, we remain committed to training psychologists who make a difference in the lives of individuals and society as a whole.
Under the leadership of Dean Lawrence J. Siegel, Ferkauf continues to enjoy a prominent position among our peers, providing top-level academic and field preparation for a group of strong students. The Ferkauf reputation extends beyond our borders: 64 countries are represented in our student body. Our graduates, eligible for New York State licensure in psychology, fill leadership positions in a wide range of institutions.
Among our innovation and collaborations:
All our programs are registered by the New York State Education Department and meet its requirements.
In 2007 we celebrated our milestone 50th anniversary (PDF), and we continue to build on our excellence. If you're a prospective student interested in visiting our campus or would like more information, please contact us at 718.430.3820 or augusta@yu.edu. And if you already know that we're the school for you, we encourage you to apply now.
We look forward to welcoming you to our family.

News and Events
Ferkauf's First Distinguished Alumni Award
Dr. Jeffrey Barnett '84F received the inaugural Distinguished Alumni Award at the Ferkauf Graduate School of Psychology commencement on May 15, 2016.  He attributes his long and notable career as a clinical psychologist, prolific author, accomplished scholar, distinguished ethicist, respected mentor, academic administrator and active advocate for his profession to the "great education, training, and mentoring I received at Ferkauf," which taught him how to leave himself open to, and take full advantage of, "life's possibilities."  He is currently the Associate Dean for the Social Sciences and Graduate Programs, and Professor of Psychology, in the College of Arts and Sciences at Loyola University in Baltimore, Maryland.  He is also a Licensed Psychologist who is Board Certified in Clinical Psychology and in Clinical Child and Adolescent Psychology, and maintains a private practice. Further, he is a Distinguished Practitioner of the National Academies of Practice. For more information, contact Lauren Leibowitz at lauren.leibowitz@yu.edu or (212) 906-5391. (Click here to read the complete article)
**Click here if you would like to contribute to the scholarship fund**
Workshops
The School-Clinical Child Psychology program sponsored 2 workshops: (1) An all-day workshop titled "Recent Developments in the Assessment of Children" with Dr. Jerome Sattler on October 23, and (2) "Understanding and Facilitating Adjustment of International Students to U.S. Psychology Graduate Programs." (read more here - pdf)
New Faculty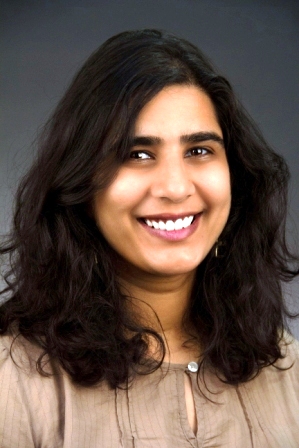 Dr. Erum Nadeem joined the faculty of the Combined School-Clinical Child Psychology PsyD Program. Dr. Nadeem earned her PhD in Clinical Psychology at University of California, Los Angeles and obtained post-doctoral training in health services research through the UCLA School of Public Health-RAND Health Services Training program. Dr. Nadeem studies quality and access to mental health care and the implementation of evidence based practices in schools and community settings, with particular interest in ethnic minority youth and families, trauma-focused services, and community partnered research methods.   She is a national expert and trainer for the Cognitive Behavioral Intervention for Trauma in Schools (CBITS).  Prior to coming to Yeshiva University, Dr. Nadeem has held positions at New York University's Department of Child and Adolescent Psychiatry and at Columbia University, New York State Psychiatric Institute. Her research has been funded by the National Institute of Mental Health, Robert Wood Johnson Foundation, and other foundations.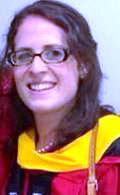 Dr. Amanda Braverman joined the Parnes Clinic as a Postdoctoral Fellow. Dr. Braverman received her Psy.D. in School Psychology from St. John's University.  She completed her predoctoral internship with Sagamore Children's Psychiatric Center, with one rotation on an adolescent inpatient unit and another rotation in day treatment.  Dr. Braverman's research interests focus on variables influencing the association between child abuse and internalizing disorders, such a social information processing and social status amongst peers.  During Dr. Braverman's graduate career, she participated in various faculty-sponsored research projects, including presenting a symposium on sleep disorders at a national conference.  She also spent some time consulting with teachers at a special education school in Sint Maarten on academic and behavioral interventions.
Faculty in Motion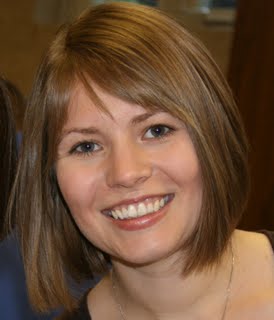 Dr. Elizabeth Seng (Clinical Psychology with Health Emphasis, PhD) was awarded a grant from the International Headache Academy to fund the Bronx Mindfulness-Based Cognitive Therapy for Migraine Randomized Clinical Trial. This early-phase clinical trial will evaluate the efficacy of Mindfulness-Based Cognitive Therapy to reduce migraine-related disability among people with severe migraines in the New York City area. Dr. Seng is the first psychologist to receive this award, which was granted through a competitive process at the International Headache Academy, held at the National Institutes of Health in Bethesda, Maryland in June 2016. The International Headache Academy is a training program for promising early career headache researchers and clinicians, co-sponsored by the American Headache Society, American Migraine Foundation, Canadian Headache Society and International Headache Society.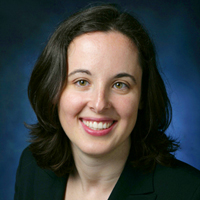 Dr. Greta Doctoroff, an associate professor in the School-Clinical Child Psychology program at Ferkauf Graduate School, and her Early Childhood Research Lab have completed a study focused on the connection between preschool children's interest in mathematics, social-emotional skills and early mathematics skills. In order to investigate early interest in mathematics, Dr. Doctoroff and her team assessed children's math-specific interest and global interest in learning using a teacher questionnaire and an independent play-based observation task in which children were observed playing with a toy designed to elicit numeracy play.  
Children's math skills were assessed using a test of math achievement, while teachers reported about the social and emotional skills they observed children using in the classroom.  Findings indicated that children with higher global interest in learning, math-specific interest and observed goal-directed math play showed higher math skills.  Although no conclusions regarding causality can be made given the cross-sectional design of the study, the significant association between children's interest and early math skills suggests that both interest and skills are important to consider for children's academic success.  Furthermore, children's social-emotional skills were associated with their global interest in learning and math skills, with higher social-emotional skills being related to higher interest and math skills. 
Overall, findings support the importance of children's interest and social-emotional skills for their school functioning. Dr. Doctoroff and her team plan to continue their investigation of how to best support young children in experiencing positive cycles of interest, academic skills and behavior versus negative cycles which can impede children's chances of school success.  
Dr. Lata K. McGinn (Director of the Clinical Psychology, PsyD Program) was appointed as Fellow of the Association of Behavioral and Cognitive Therapies in October 2015.
2015 Publications and Presentations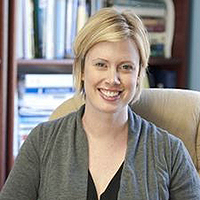 Dr. Tracy Prout of the Combined School- Clinical Child PsyD Program recently published a new treatment manual, Regulation Focused Psychotherapy for Children (RFP-C) with Externalizing Behaviors: A Psychodynamic Approach. The text offers a new, short term psychotherapeutic approach to working dynamically with children who suffer from irritability, oppositional defiance and disruptiveness.
 RFP-C enables clinicians to help by addressing and detailing how the child's externalizing behaviors have meaning which they can convey to the child. RFP-C can achieve symptomatic improvement and developmental maturation as a result of gains in the ability to tolerate and metabolize painful emotions, by addressing the crucial underlying emotional component. The approach also diminishes the child's use of aggression as the main coping device by allowing painful emotions to be mastered more effectively. 
Twelve Ferkauf students have participated in six RFP-C supervision meetings, and another group will be held in spring 2016 to prepare for an upcoming pilot study.