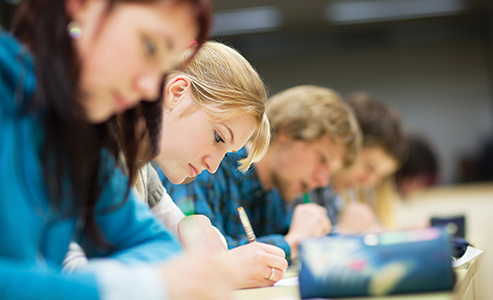 Resources for Yeshiva Students
Students at Yeshiva University enjoy an array of resources provided by The Katz School and the university at large. From career development and preparation to student finance and wellness, students benefit from a complete infrastructure of support services.
Even before you set foot on campus, the Office of Student Services can help you plan and coordinate your transition, whether you're coming from a different country or commuting from across town. Once you arrive, our New Student Orientation will guide you through registration for classes, introduce you to your new classmates, and connect you with other essential resources like our health and counseling centers. Our academic advisors, writing tutors, and English language instructors can offer assistance with your coursework. As you prepare to transition to professional life, you can attend recruiting events organized by our Career Center or even make a one-on-one appointment to develop your resume and interview skills.