Top Career Resources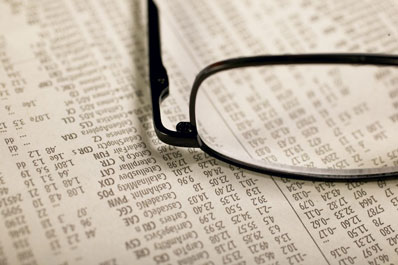 CAREER 101 TIP SHEETS (Resumes, cover letters, interviewing skills and more)

INDUSTRY GUIDES (Brief guides to numerous industries, and relevant career paths)

MAJOR TIP SHEETS (Information about majors at YU)
INDUSTRY AND EMPLOYER RESEARCH

INTERNSHIP OPPORTUNITIES

FINDING WORK IN ISRAEL AND OUTSIDE OF NYC

GRADUATE SCHOOL RESOURCES

ADDITIONAL YU CAMPUS RESOURCES

USEFUL WEBSITES (Career-related sites categorized by field)
---
CAREER 101 TIP SHEETS
Our tip sheets provide useful information on a variety of important career related topics. 
Resumes, Cover Letters, and more
Career Planning
Interviewing & Networking
Job/Internship Search Tips, Strategies, and Resources
---
Industry Overviews
Our Industry Overview handouts give a quick  two-page recap of major industry areas and fields in which students may wish to pursue careers. Pick two or three of these to skim in order go learn more about the different career paths available in these fields, the type of work involved, and the typical salary opportunities in each
---
 Company Listings by Industry
The lists below highlight companies (segmented by industry) that have previously posted jobs and internships at Yeshiva University. 
---
Major Tip Sheets
Our Majors Tip Sheets summarize the various programs of study at Yeshiva University, and highlight the different career paths that students in these specialties might pursue after graduation. 

If you are wrestling with which major to choose, you can also start by reading our Guide to Choosing a Major at YU.
Majors: Stern College for Women 
Majors: Yeshiva College 
Majors: Sy Syms School of Business
---
Industry and Employer Research
The sites listed below provide industry leading resources on companies, industries, salaries, and career paths.

BigInterview.com: Big Interview is a highly rated, self-guided "virtual" interview platform that enables you to conduct practice interviews using your computer's web-camera. Select from hundreds of general and industry-specific interview questions, and record your responses for personal review, or to share with a career counselor. See a quick overview video here, and visit https://yeshiva.biginterview.com/ to create your account.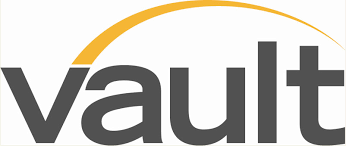 Vault Campus Online
Comprehensive resource library to explore industries, occupations, and organizations. Download extensive career guides on wide range of topics.
NOTE: When registering for your account, be sure to use your @mail.yu.edu address so that the system can verify your access.
UniworldOnline - Directory of Israeli and Chinese companies in the US and US companies operating In Israel and China (to log-in, please go to the Quicklinks Section in YU CareerLink)

LinkedIn.com - Social and professional networking site where you can find individuals in your targeted companies and industries. Use this LinkedIn Checklist to get the most out of this resources.




 Candid Career - Video clips of professionals discussing their career fields.






 CareerBliss - A leading online career community of company salaries, reviews, job listings, career advice, and more.




Glassdoor.com - Provides salary information and insights into companies from the people who already work there.
InsideJobs.com  - Helps users figure out what careers they want to pursue; features descriptions and videos about hundreds of professions.
---
Internship Opportunities
---
Finding Work In Israel and Outside of NYC
Additional Resources for Job Search in Israel:
Orthodox Communities Outside of the NYC Area: A helpful guide of job resources and contacts in communities across the US
---
Graduate School Resources
---
Additional Campus Resources
---
 LINKS TO USEFUL WEBSITES
 Click
here
for a list of industry-specific job boards for various fields including accounting/finance, communications, education, marketing, fashion, publishing, Jewish community jobs, science/healthcare, IT, nonprofit, and more.
Job Sites and Job Search Tools  
Yeshiva University On Campus Jobs & Internships - Instructions for how to apply for student worker & summer internship positions
Accounting.com - Information on careers, continuing education, and job listings
BigInterview - Website application that enables you to practice interviewing from your computer, prompting you with industry specific questions, and capturing your answers for review via your webcam
Buzzfile.com: Majors and Employers - Useful list of employers in the NY area, sorted by the majors that they hire
Myvisajobs.com - Site forr international students; visit the Yeshiva University page on the site to see a list of employers nearby that have filed to sponsor visa candidates
Apparelexecutives.com - Job postings in the apparel and fashion industry
StudentFreelance.com - Postings for freelance jobs you can do while in school
FindSpark  - Online community that facilitates networking and job search in the creative fields
IsraeliMappedInNY - List and map of Israeli Start-ups operating in the NYC Area
Indeed.com  - Searches other job board sites and aggregates listings
Join Startups - Website geared towards job listings with start-up companies
LinkedIn - Professionally oriented social network that is excellent for making contacts as well as finding jobs
NYBits  - Hosts an on-line listing of NYC residential real estate property management companies
Quadjobs.com - Part-time and temporary jobs for college students
Robot Friendly Resume Guide - An infographic showing "dos and don'ts" for making your resume more scanable by employers
Simplyhired.com - Searches other job board sites and aggregates listings
CareerArc.com - Search for job openings posted by companies via social media postings
Career Advice and Blogs
BrazenCareerist - Highly ranked blog about career-related issues
CollegeGrad.com - Comprehensive site for college students on the job search
JOBipedia.org - Ask questions about job searching and get answers directly from experienced recruiters
Dress for the Job You Want - Free e-book with tips on appropriate dress for interviews
PathSource Mobile App  - PathSource lets you learn more about every career and find out what salary you need in order to afford your ideal lifestyle.  Download the app on iTunes for free. Search "PathSource" in the App Store 
Workcoachcafe.com - Blog with relevant advice about the job search process
Salary and Career Information