Top Career Resources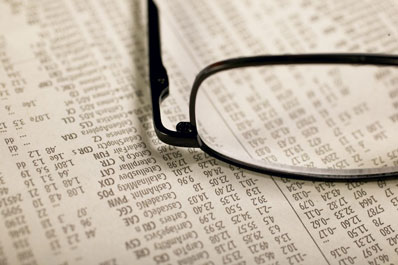 CAREER 101 TIP SHEETS (Resumes, cover letters, interviewing skills and more)

INDUSTRY AND EMPLOYER RESEARCH

INDUSTRY GUIDES

MAJOR TIP SHEETS (Information about majors at YU)

INTERNSHIP OPPORTUNITIES

FINDING WORK IN ISRAEL AND OUTSIDE OF NYC

GRADUATE SCHOOL RESOURCES

ADDITIONAL YU CAMPUS RESOURCES

USEFUL WEBSITES (Career-related sites categorized by field)
---
CAREER 101 TIP SHEETS
Note: The following resources are PDF documents. Download Adobe Reader to view them.
---
Industry and Employer Research

Vault Campus Online
Comprehensive resource library to explore industries, occupations, and organizations. Download extensive career guides on wide range of topics.
NOTE: If you are using a computer that is off campus, you MUST first log in to YU CareerLink in order to access Vault.


 
UniworldOnline - Directory of Israeli and Chinese companies in the US and US companies operating In Israel and China (to log-in, please go to the Quicklinks Section in YU CareerLink)





LinkedIn.com - Social and professional networking site where you can find individuals in your targeted companies and industries. Use this LinkedIn Checklist to get the most out of this resources.





Candid Career - Video clips of professionals discussing their career fields.

 

CareerBliss - A leading online career community of company salaries, reviews, job listings, career advice, and more.

 

Glassdoor.com - Provides salary information and insights into companies from the people who already work there.

InsideJobs.com  - Helps users figure out what careers they want to pursue; features descriptions and videos about hundreds of professions.

Find your career passion before and after you graduate with the PathSource mobile app. PathSource lets you learn more about every career (including ones you never knew existed) and find out what salary you need in order to afford your ideal lifestyle.  Download the app on iTunes for free. Search "PathSource" in the App Store or follow this link to download - https://itunes.apple.com/us/app/id905853318

Use Rep'nUp to clean up your Facebook, Twitter, and Instagram accounts and get rid of harmful content before starting your job search. Their image processing algorithms present you with problematic photos and texts from your profile, allowing you to easily prepare your online image for the eyes of an employer. 

ViewsOnYou.com  - Allows users to create a profile of professional traits and strengths incorporating feedback from others, and asses your fit with the culture at different companies.
---
Industry Overviews
Note: The following resources are PDF documents. Download Adobe Reader to view them.
---
 Company Listings by Industry
---
Major Tip Sheets
(information about select majors at YC, SCW and SSSB)
Start by reading our Guide to Choosing a Major at YU. Major tip sheets by school: 
Stern College for Women 
Yeshiva College 
Sy Syms School of Business
---
Internship Opportunities
---
Finding Work In Israel and Outside of NYC
Resources for Job Search in Israel:
Orthodox Communities Outside of the NYC Area: A helpful guide of job resources and contacts in communities across the US
---
Graduate School Resources
---
Additional Campus Resources
---
 LINKS TO USEFUL WEBSITES
Click here for a list of industry-specific job boards for various fields including accounting/finance, communications, education, marketing, fashion, publishing, Jewish community jobs, science/healthcare, IT, nonprofit, and more.
Job Sites and Job Search Tools  
Career Advice and Blogs
Salary and Career Information