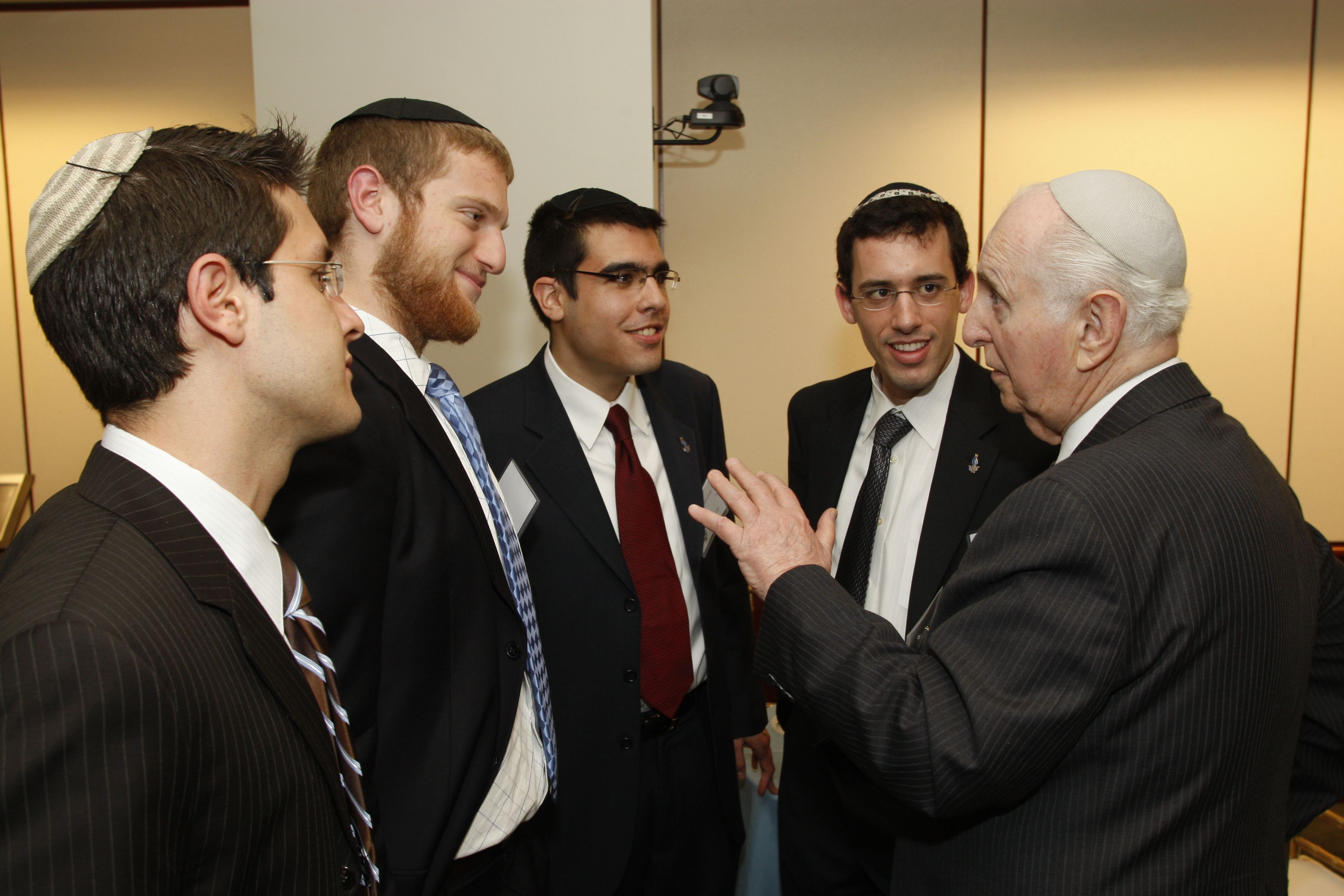 Alumni
The Shevet Glaubach Center for Career Strategy and Professional Development continues to work with Yeshiva University graduates long after commencement. We work with alumni who need their own career assistance as well as those who want to get involved and give back to fellow alumni and current students.  
CAREER RESOURCES 
Whether you are thinking about advancing in your current field or making a career transition, you should use our services for networking, conducting research, searching for jobs, and preparing for interviews. View career resources >>
GETTING INVOLVED 
Learn how to provide guidance, mentorship, opportunities, and more for students and alumni alike. See how to get involved >>

 
Career Resources for Alumni
YU CareerLink
Check out YU CareerLink for current job postings. Be sure to click on the tab that says "Alumni Registration" when you register with the system.
YU ALUMinate
YU ALUMinate is the on-line alumni portal and network for Yeshiva University graduates. YU ALUMinate allows you to both re-connect with old classmates as well as enabling you to utilize the trusted Sy Syms/Yeshiva College/Stern College environment to expand your professional network.
By fully integrating with social networks, and cultivating a culture of helping and giving back, you will be amazed how vibrant your Sy Syms/Yeshiva College/Stern College community is!
Yeshiva University Wall Street Jobs Group
This is an on-line job referral group hosted on Google groups that is coordinated by YU Alumni.  The group sends out weekly job postings in order help the unemployed, further the careers of the employed, and continue to grow the Yeshiva University network. To be added as a member of the group and receive the weekly emails, please send a subscription request via email to yunetworking+subscribe@googlegroups.com. 
Conducting a Job Search
Once you are ready to apply for positions, you should devise a plan and assign yourself timelines. The job search process has many steps, and each is critical for finding the right job and accepting an offer.
Career Research
Many websites are devoted to industry and organizational research. Review our Tips & Resources page which lists several helpful resources including Vault's Career Insider, CareerBliss, Glassdoor, and more. Also review the Department of Labor's web site at www.bls.gov/oco, America's Career InfoNet (which includes excellent videos explaining occupations) at www.careerinfonet.org, and web sites of specific organizations. The center has also created industry overviews for alumni thinking about changing careers.
You should read publications related to your field of interest, including magazines, newspapers, and trade journals. Professional associations offer excellent opportunities to explore different industries and to network with professionals who are active in their fields. By joining, you gain access to online resources, job listings, periodicals and newsletters, and invitations to local and national conferences and networking events. You can find listings of professional associations online through many sites, including Weddle's Associations Directory.
Informational Interviewing
Speaking with fellow alumni and other contacts is one of the best ways to learn about an industry and make connections. Do preliminary research before speaking with industry professionals and update your resume so you can provide it to contacts. Remember to be professional and courteous and do NOT ask for a job directly. See the Career Center fact sheet on networking and informational interviewing for more information.
Industry Overviews
If you are considering a career transition, review our industry handouts, which provide brief overviews of career tracks within select industries. They also include web sites for additional information.
To learn more or speak with a counselor, please email us at careercenter@yu.edu or call us at (646) 592-4090 (Wilf) and 646-592-4135 (Beren).
For additional information about events and programs for alumni, be sure to visit the Office of Alumni Affairs web page at www.yu.edu/alumni
Getting Involved
There are several ways that alumni can partner with The Shevet Glaubach Center (SGC) to benefit current students as well as fellow alumni. Here are the many ways alumni have been, and can be, involved:
Mentorship on YU-MVP: Visit yu.edu/mvp today to become a volunteer mentor. This network allows our undergraduate students to seek your insight and guidance about their desired career paths, and allows you to connect with future recruits and colleagues in the process
YU Aluminate: Visit yualuminate.com to join a growing network of YU alumni. Connect with new and familiar alumni in the YU community, search for job opportunities, and more
Employer Partnerships: Becoming an employer partner of the SGC allows you to engage with the YU community in several rewarding ways:

Recruitment: network with and recruit our students for opportunities at your company, firm, or organization. Engagement opportunities include information sessions, annualized fairs, meet & greets, and more
Facilities / Space Provision: Host events, information sessions, networking events, and more at your offices
Career Education: Through speaking engagements, panel events, and other program formats, you can share your insight and guidance with captive audiences of students

Alumni Affairs Programs and Services: Visit yu.edu/alumni to learn about the many opportunities to update your information and stay connected with the YU community including:

YU Alumni Directory
Professional Networking Groups
Professional Development Opportunities
For additional information about events and programs for alumni, be sure to visit the Office of Alumni Affairs web page at www.yu.edu/alumni.