BA/MS Program: Stern College for Women/Yeshiva College (One Year)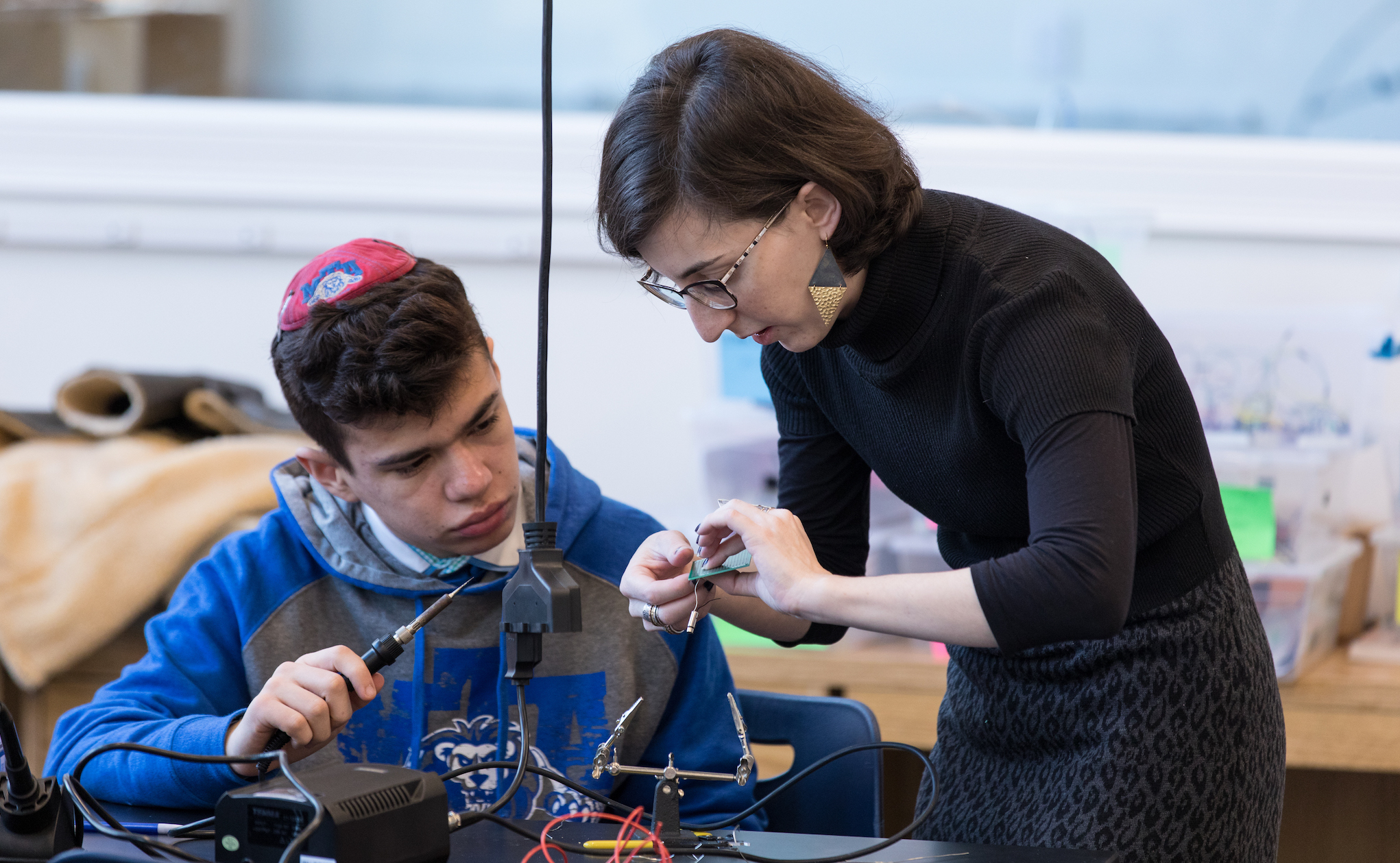 Purpose
To prepare highly qualified educators for teaching positions in Jewish day schools and yeshivot across the country. The program offers candidates a unique opportunity to earn a bachelor's and master's degree in an expeditious yet rigorous manner.
Structure
Joint bachelor's-master's programs exist between Stern College for Women/Yeshiva College and the Azrieli Graduate School of Jewish Education. Students who complete the program receive both BA and MS degrees. The graduate courses may count toward the 84-credit undergraduate residency requirement, may count both toward undergraduate requirements and the graduate degree, or may just allow the student to get an early start on graduate study.
Students in the BA/MS program begin taking evening graduate courses in the fall of their senior undergraduate year. They then can either complete their studies in a full-time capacity in their first post-undergraduate year (ideal for students who have not yet done student teaching) or part time during the evenings (ideal for who have already completed their student teaching as part of the Stern Legacy Program).
Requirements
Students must have attained senior status and have completed at least 94 credits with a minimum GPA of 3.2. 
Apply
Application Process
To be considered for admission applicants should:
1. Complete the online application which includes an essay and $50 application fee payable by credit card.
2. Submit two official copies undergraduate transcripts to the AGS office. (Applicants from Yeshiva University do not need to send official transcripts.)
3. Submit two letters of recommendation to the AGS office.
4. Submit a .jpg photo of yourself for your file to: Rabbi Eliezer Barany
5. Complete individual interviews with two faculty members.
6. GRE's or other standardized achievement tests may be required at the discretion of the Dean or the Director of the master's program.

Transcripts and recommendations should be sent to:
Azrieli Graduate School of Jewish Education and Administration
Yeshiva University
Wilf Campus – Belfer Hall 311
500 West 185th Street
New York, NY 10033

Priority will be given to applications submitted by May 1 for entry into the fall semester. There is no application for the spring semester, with the exception of the online program, which has rolling enrollment all year long.