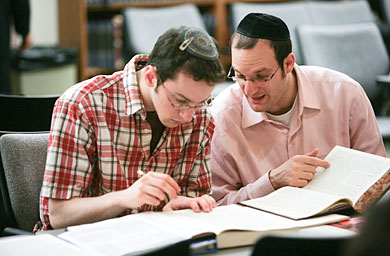 Applying
Students applying to Yeshiva College or Syms School of Business also apply to a Jewish studies morning program. Within that, you may choose to apply to the Irving I. Stone Beit Midrash Program (SBMP).
For complete information, contact the Office of Admissions.
To qualify for admission to SBMP, you must be interviewed by a member of the administration of Undergraduate Jewish Studies. You must also demonstrate proficiency in reading and comprehension of selected Talmudic passages as well as a general background in Talmud study.