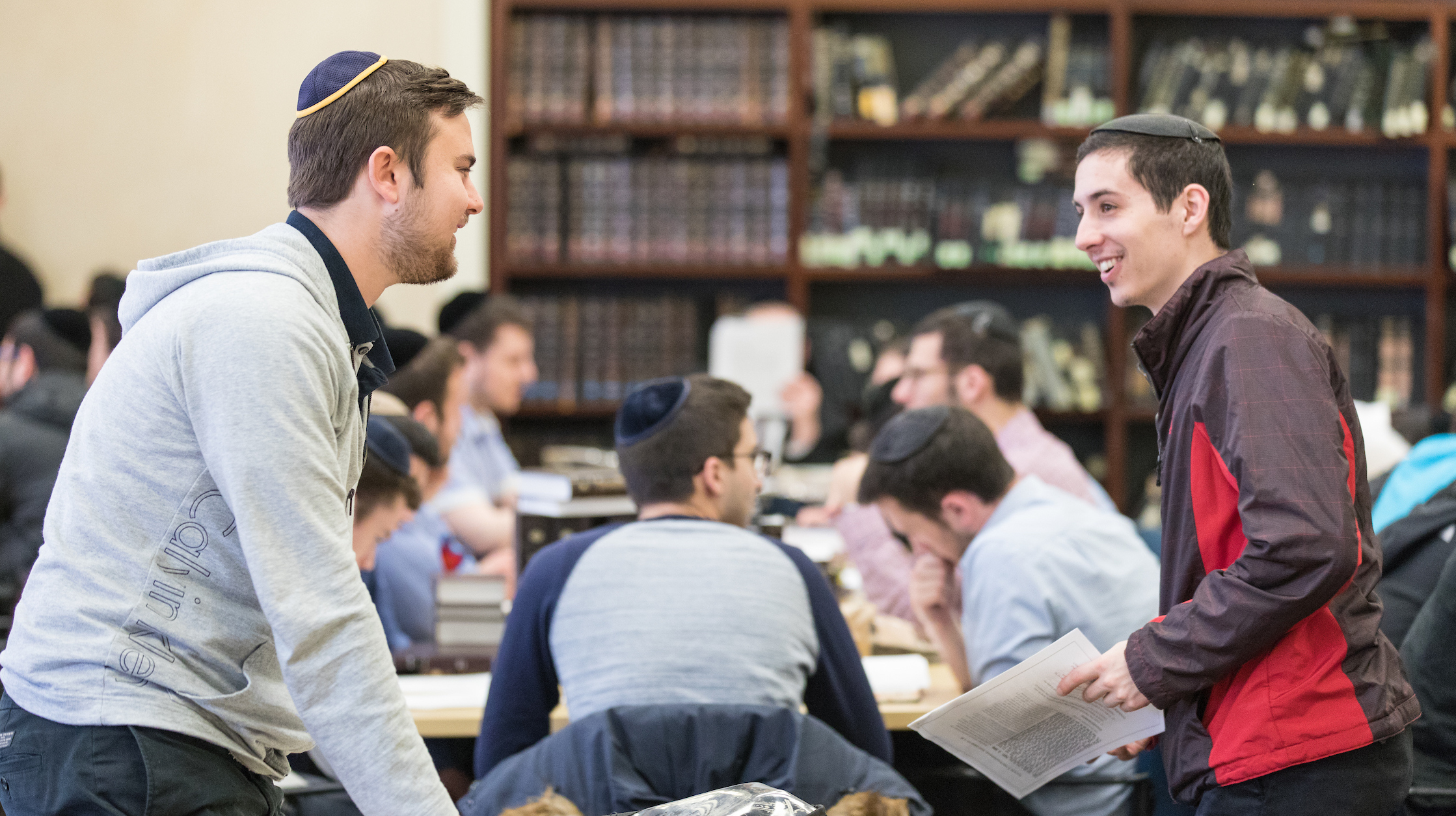 ---
NEW STUDENTS
---
Dear Student,
We are thrilled to welcome you to Yeshiva University!
With a staff of Roshei Yeshiva and rebbeim of the highest caliber, along with an unparalleled chevra of talmidim, you are clearly joining one of the finest yeshivot around.  Yeshiva has a long and storied history of Torah excellence combined with middos tovos, menschlichkeit and a first rate college education.  Our success in developing outstanding talmidim, is a result of every student being treated as family.  Joining the YU family means you are surrounded by people who care about you, encourage you, cheer for your successes and support you through challenges.  So welcome to the family.  We look forward to greeting you in person during orientation, August 22nd - 26th, and if you have any questions please don't hesitate to reach out to us - Rabbi Kalinsky or Rabbi Bacon.
We wish you much hatzlacha this coming semester and throughout your years in Yeshiva.
Please see our student resources page for everything you need to know to start off the semester right!
Items to note:
Beit Midrash Seating
Morning and Night Chaburot
Mashgichim
To find a night seder chavrusa click here
Rabbi Yosef Kalinsky, MS, MSW, PhD
Associate Dean
Rabbi Ely Bacon
Assistant Dean