Welcome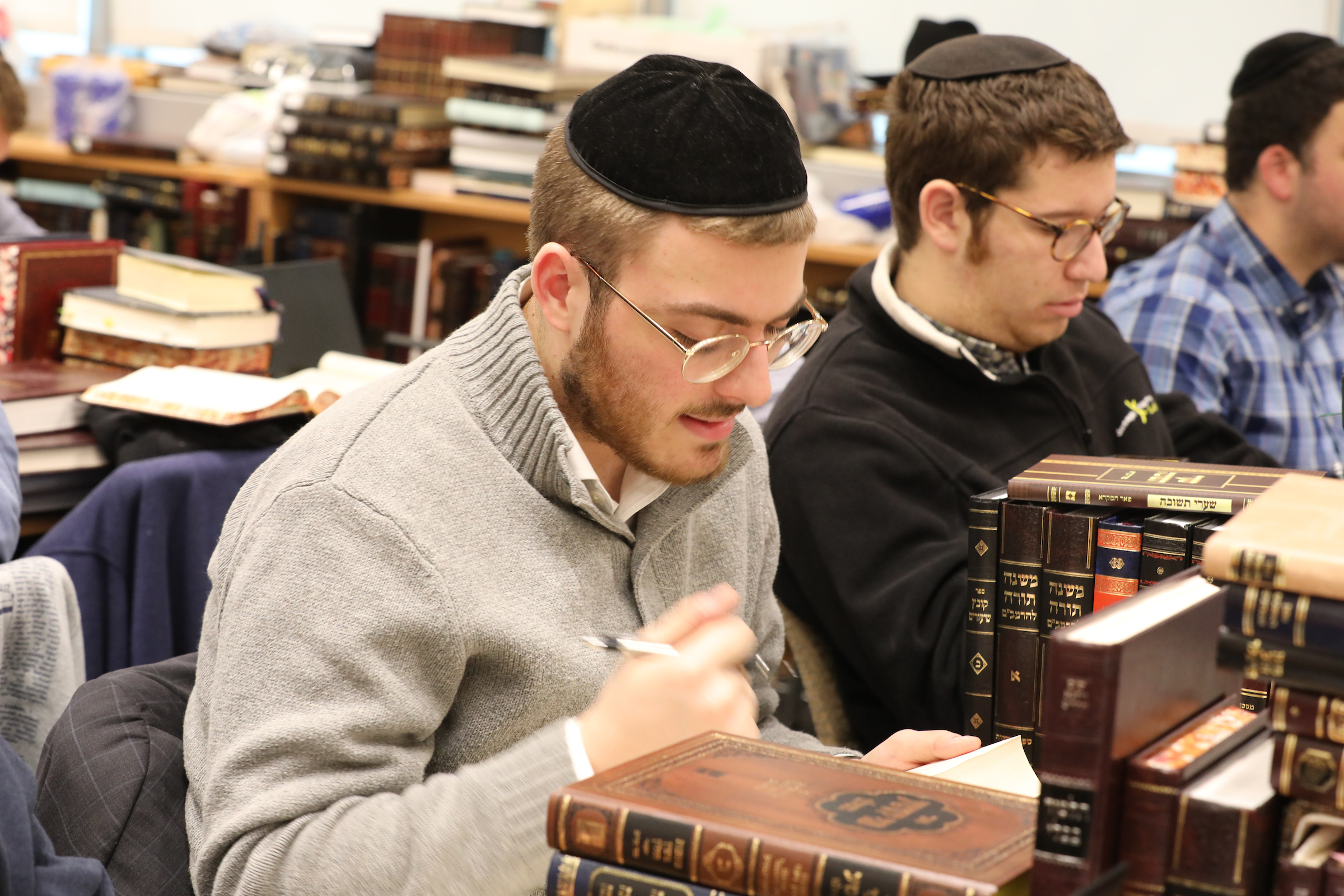 About the Program
The Masmidim Honors Program at Yeshiva University seeks to identify exceptional incoming talmidim and help them to develop into well-rounded talmidei chachamim with a breadth of yedios in Shas.
The program, directed by Rav Mayer Twersky, provides the opportunity to maximize one's potential – through a rigorous learning schedule and structure and through unique curricular and mentorship opportunities. Additionally, the Masmidim Program offers significant scholarships.
The application process includes a challenging oral bechina.
Select Opportunities
Talmidim learn approximately 100 blatt of bekius annually, and sit for both periodic and cumulative bechinos. Talmidim meet weekly with senior roshei yeshiva for singular dinner-chaburos and attend Rav Twersky's Thursday night machshava shiur. Additionally, in their first year, talmidim learn the 13 Ikkarim with Rav Twersky.
Our assistant director, Rav Tanchum Cohen, is readily available for individual mentoring conversations and group va'adim throughout your years in Masmidim and beyond. Rav Michoel Zylberman ably manages the limud and bechinos.
Schedule
To help maximize the Yeshiva experience and provide continuity in learning, talmidim will supplement the usual morning seder with the following:
· Extended night seder (to 11 PM)
· Friday morning seder
· Two out of every four Shabbasos in Yeshiva, as well as Yamim Noraim and Shavuos
· Elul Zman (the program begins on or about Rosh Chodesh Elul)
· June Zman (absent any irreconcilable conflicts, e.g., necessary internships)
Scholarship Notes
The scholarship requires a three-year commitment on campus and is renewable for a fourth year. Talmidim are encouraged to stay the extra year on campus in order to concentrate on their learning and simultaneously excel in their college studies.
While the core opportunities of the Masmidim program – the ambitious schedule, the singular access to senior roshei yeshiva, and the ongoing mentorship – are available to all those who are admitted into the program, please note that the financial scholarship only applies if you are not already enjoying another financial scholarship of similar magnitude, such as the Yeshiva College Honors Program.