Travel Safety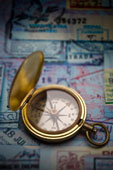 Yeshiva University faculty, staff and students often travel for study and research purposes, professional development and to conduct university business. Travel has inherent risks associated with it. The liability risk to the University for such activities is significant. Ensuring the safety of travelers and assuring that they know what risks their trip might entail, is essential. To effectively manage these activities, Student Affairs has developed the following guidelines.
Planning - Event coordinator and/or group leader must consider the health, safety, and security of students, staff, and faculty as central features of planning and operation of a university sponsored event or activities. Proper planning is critical to a smooth and successful experience for all participants. Planning must include research about the destination to be visited, overnight accommodations, and creating an itinerary. The most importance aspects of the planning must be the health and safety of all participants.
 Group Leader - Faculty members and group leaders who participate in university sponsored events or activities are expected to adhere to the same standards of conduct in all activities associated with university-sponsored events as those expected of them in their on-campus activities. The faculty and/or group leader should have.
Sufficient Knowledge of Area
Consult the US State Department
Detailed Instructional Agenda
Complete YU Risk Assessment Form
Detailed Itinerary
Plan and Accommodate Special Needs
Reviewed Permissible Conduct Guidelines
Reviewed Emergency Preparedness
Secure All Necessary Certificate of Insurance
 Contractual Agreements - No faculty, staff, student or student organization may enter into any contractual agreement in the name of the University with outside vendors (hotels, airline tickets, etc.). The Office of the General Counsel must review contracts, and only authorized University officials may sign contracts.
  Travel & Accommodations - All arrangements must be made through the University Procurement Services.
 Air Tavel - Airline Tickets must be purchased in advance in economy class, and at the lowest airfare available to be reimbursed by the University.  First class or business air travel is not reimbursable except for no-cost upgrades.  Additional fees for early boarding, security pre-screening, extra leg room, and similar additional fees are not reimbursable.
The costs of public transportation, shuttle buses, and taxis for travel to and from airports, meetings, and hotels are reimbursable by the University. Such costs, including tips, must be reasonable for the location of travel. Private limousine service for such transportation is not allowable.
 Lodging/Hotel -  Travelers will be reimbursed for accommodations that are necessary and reasonable. The University has partnered with Starwood Hotels, and travelers are encouraged to stay at these properties whenever possible. To register for the University's discounted rates, contact the University Procurement Services to register with Starwood.
 Student Responsibilities- Students are expected to maintain the highest standards of professional conduct and integrity. These standards include all applicable federal, state, and local laws as well as university policies.
 Medical Insurance - The University does not provide any accident or medical insurance for any participants. All participants are responsible for their own medical insurance and or bills. When travelling abroad, all participants must obtain Travel Insurance (which should include emergency dental coverage, emergency medical evacuation, and repatriation to the United States, trip interruption, lost luggage and accidental death or dismemberment benefits). Students traveling on a University-sponsored overnight trip must have Medical Insurance.
Anyone with preexisting medical problems should consult with their physician prior to departure to be sure that they are in condition to make the trip or participate in the event. All prescription medications should be in the original container clearly indicating the patient name and medication information. Be sure to take sufficient quantity for the duration of the trip. You may be required to provide a medical release prior to the trip or event.
 Weapons, Drugs, and Alcohol - Use or possession of weapons, alcohol or illegal drugs is forbidden while traveling on a University-sponsored trip.
 International Travel/Study Abroad
Yeshiva University contracts with International SOS ( www.internationalsos.com) helps to provide all students, faculty, and administrators while traveling for University related activities with worldwide emergency medical care and evacuation services for those traveling abroad on University business. International SOS is the world's leading international healthcare, medical assistance, and security services company.
Services provided by International SOS including the following:
Pre-trip advice on health, safety, and security
Trip preparation information including embassy/visa information, dialing code information, cultural etiquette, financial matters, etc.
Contact with local doctors or security specialist
Supplies of medication or equipment in emergencies
Advice on loss of travel documents or legal assistance
Arrangement of medical transportation or care for injured program participants
Evacuation services, when necessary
It is mandatory that all students, staff, and faculty undertaking university-sponsored international travel related to their Yeshiva/Einstein studies and/or work (including school-sponsored programs and individuals engaged in independent research or work abroad) register their travel.
You do not need to enroll; coverage is effective immediately to all faculty, staff, students, and family members accompanying you. While abroad, if an emergency arises, the Philadelphia Center, (1-800-523-6586 or 1-215-942-8226) is your primary contact, but any of the SOS Alarm Centers can assist you immediately during an emergency and will notify YU of your situation.
Membership cards should be carried at all times when traveling. To obtain a membership card contact the Office of Risk management at (212) 960-5400 Rxt 6739.
International Sos 24-hour Alarm Centers 
 

United States

 

1-800-523-6586

 

Philadelphia - When traveling in North or South America

 

1-215-942-8226*

 

London - When traveling in Europe, Africa, Middle East or former Soviet Union

 

44-20-8762-8008*

 

Singapore - When traveling in Asia, Australia or Pacific Rim

 

65-63387800*
*Call Collect If Necessary
It is also important to follow the State Department Travel Advisories when planning to travel abroad and prior to traveling abroad. Travel should never take place to countries on the State Department's warning list.The U.S Department of State suggests the following tips for travelling abroad:
Register your travel plans with the State Department through a free online service at https://travelregistration.state.gov . This will helps the department to contact you if there is a family emergency in the U.S. or if there is a crisis where you are traveling. In case of an emergency, Consular personnel at U.S. Embassies and Consulates abroad and in the U.S. are available 24 hours a day, 7 days a week, to provide emergency assistance to U.S. citizens. Contact information for U.S. Embassies and Consulates appears on the Bureau of Consular Affairs website at http://travel.state.gov . Also note that the Office of Overseas Citizen Services in the State Department's Bureau of Consular Affairs may be reached for assistance with emergencies at 1-888-407-4747, if calling from the U.S. or Canada, or 202-501-4444, if calling from overseas.
  Guidelines for employees of the University required traveling in execution of their University related responsibilities