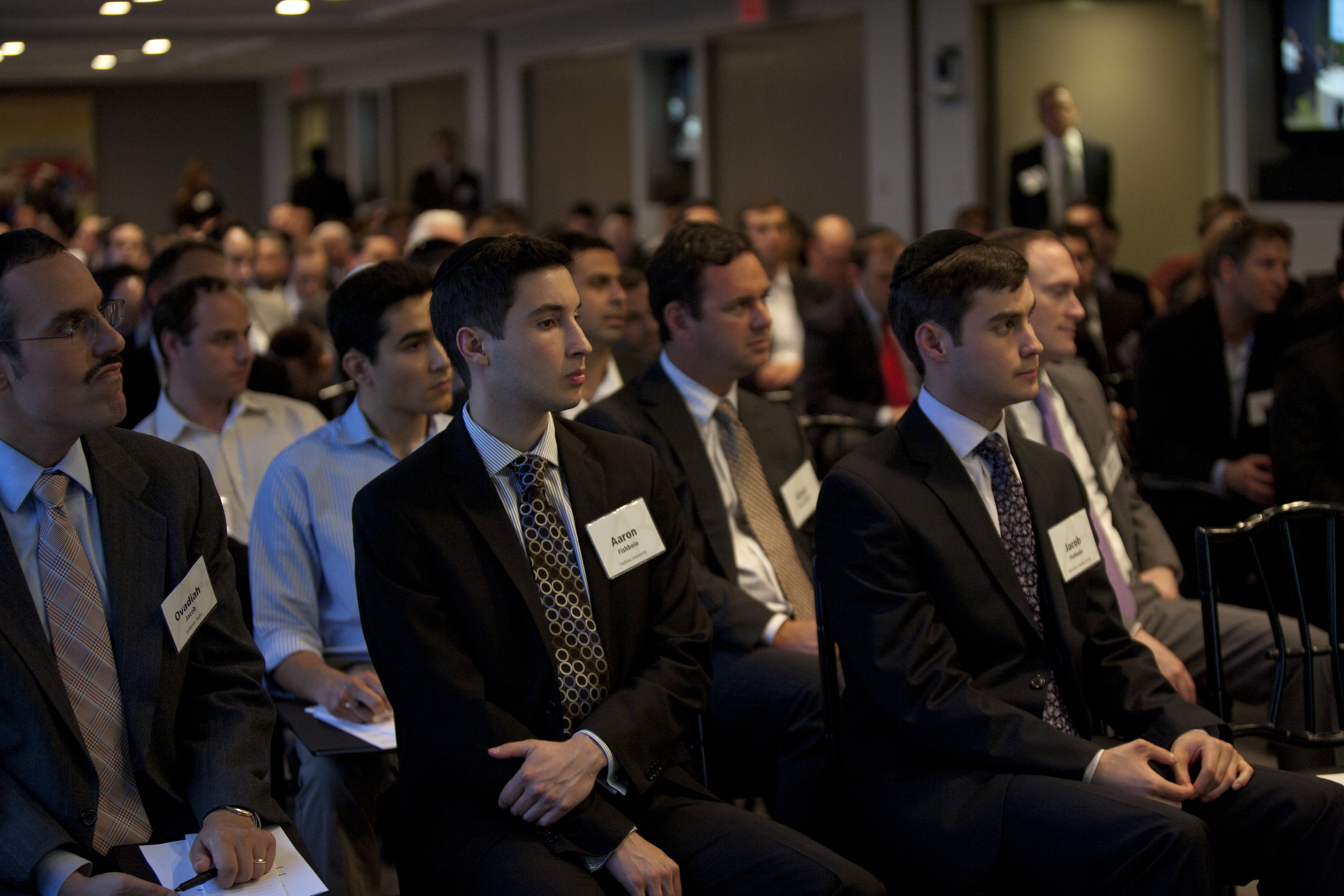 YESHIVA UNIVERSITY WALL STREET GROUP 

The YU Wall Street Group (YUWSG) provides opportunities for professionals in finance to learn about current issues in the industry from experts in the field, network with each other, and assist students and young alumni interested in pursuing careers in finance. The YUWSG consists of 1,200 experienced business professionals who are Yeshiva University alumni and friends.  Members of the YUWSG currently work in top-tier financial service companies; investment banking, global wealth management and commercial mortgage brokerage firms, insurance, and real estate development.

The YU Wall Street Group, now in its fourteenth year, in partnership with the YU Department of Institutional Advancement, sponsors quarterly lectures covering the most pressing issues in finance today. Some distinguished speakers have included Bill Ackman, Michael Stoler, Jeff Barclay, Richard Born, Brahm Cramer, Ralph Herzka, Bradford Klatt, Isaac Corre, Alan C. Greenberg, Henry Kressel, and Seth Masters among others.
The YU Wall Street Series is also an excellent networking venue for alumni in the field and has led to mentoring, internship and job opportunities for current YU students. We invite you to join us.

YUWSG Committee: 
Lawrence Askowitz '87YC, Co-Chair
Evelyn Havasi '82ST, '85C Co-Chair

Sender Cohen '90HB, '94YC
Isaac Corre '85YC
Marc Gelbtuch '91HB, '96SM
Andrew Herenstein '84YC
Lance Hirt '87YC
Robert Kantowitz '73HB, '76YC
Joel Mael '79YC
Steven Major '90YC
Moshe Orenbuch '84YC
Daniel Posner '91YC
Daniel Schwartz '88YC
Jeffrey Silber '84YC
Burton Weinstein '84YC 
Howard Wietschner '84HB, '88YC