Department News and Events
The annual Alexander Brody Memorial Lecture, held Tuesday, April 29, 2014, featured Dr. Michael Kremer (Harvard University)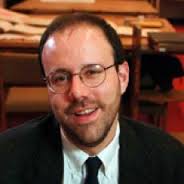 Michael Kremer is the Gates Professor of Developing Societies in the Department of Economics at Harvard University and Senior Fellow at the Brookings Institution. He is a Fellow of the American Academy of Arts and Sciences, a recipient of a MacArthur Fellowship and a Presidential Faculty Fellowship, and was named a Young Global Leader by the World Economic Forum. Kremer's recent research examines education and health in developing countries, immigration, and globalization.  He and Rachel Glennerster have recently published Strong Medicine: Creating Incentives or Pharmaceutical Research on Neglected Diseases.
The Brody Memorial Lecture is presented annually in memory of Prof. Alexander Brody, of blessed memory, who was the first Economics professor at Yeshiva University.The lecture is free and open to the public.
Spring 2014:
We welcome Dr.Tadashi Hashimoto to our faculty. During Dr. Hashimoto's first semester, he will be teaching a course in "Auctions and Market Design", which is cross-listed as a YC undergraduate course ECO 2801 and a graduate-level course ECON 5115 in the Masters in Quantitative Economics (MQE) program. We wish him and his students much success!
Fall 2013
October
The YU Economics Department co-sponsored the 2013 NSF/NBER/CEME seminar in Mathematical Economics and General Equilibrium together with Columbia Business School. The program included papers by renowned economists from the U.S., Europe, and Australia.
Fall 2013 YU Economics Faculty Seminar Schedule:
Sept. 12: Geoffroy De Clippel (Brown University) "Competing for Consumer Inattention"
Oct. 3:  Andres Carvajal (U. of Western Ontario)  "On Information Closure and Asset Prices"
Oct. 17:  Mark Aguiar (Princeton University) "Take the Short Route: How to repay sovereign debt when you must, and how to restructure it when you can"
Nov. 7:   Katarina Borovickova (New York University) "What Drives Labor Market Flows?"
Nov. 14:  Yeon-koo Che (Columbia University) "Optimal Design for Social Learning"
Nov. 21:  Silvio Rendon (Stony Brook) "Behind the Great Recession: Job Search and Housing Decisions"
Dec. 5:  Ryan Michaels (University of Rochester)
Dec. 12:   Isabelle Perrigne (Rice University)
Seminars in Fall 2012 and Spring 2012 (PDF) 
Seminars in Fall 2010 and Spring 2011 (PDF)
Ongoing Activities
The Economics Society is a student organization with the goal of promoting interest in the subject of economics and its application to real world events. The Society plans a variety of events throughout the academic year. For more information, contact Natan Weingarten
Recent Publications
James Kahn, "The Production Impact of Cash for Clunkers: Implications for Stabilization Policy", Economic Inquiry (forthcoming, joint with Adam Copeland)
Citations & Honors
Read Jim Otteson's editorial "Get Rid of Government Experts" in Forbes.