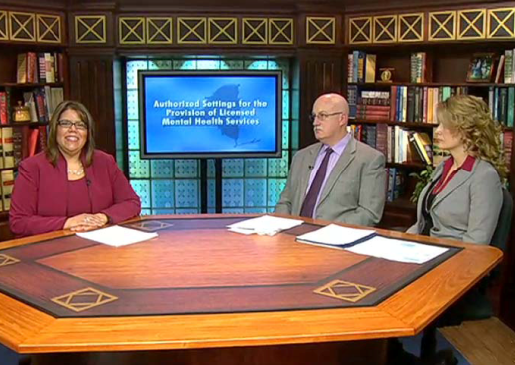 NY State Social Work Deans/NASW Videos
NYSED Accepting Waiver Applications to Allow Unauthorized Corporate Settings to Provide Licensed Mental Health Services
In June 2010 the NYS Legislature passed a law addressing the practice of clinical social work and other scope protected tasks including the provision of mental health counseling and psychotherapy in currently unauthorized corporate settings. The law allows the Education Department to issue a waiver from corporate practice prohibitions to qualified not-for-profit and education corporations. 
The Board of Regents has approved permanent regulations to implement the law, effective February 2, 2011. The Department has developed the required waiver applications, consistent with the law and regulations, to allow certain not-for-profit and educational corporations to apply for a waiver.
The applications were posted on the Office of the Professions' website on February 16, 2011.  Qualified agencies have 120 Days from the posting of the applications by the Department to apply for a waiver. 
The NYS Association of Deans of Schools of Social Work in conjunction with the NASW New York State Chapter have produced an informational video regarding this issue to clarify who the law pertains to, which corporate entities might require a waiver and the application process.
We encourage everyone to share this with their agency administrators and colleagues so that the information reaches as many affected agencies as possible especially given the brief window for application.
(approx. 15 mins in length): 
Link to Waiver Applications on NYSED website: 
http://www.op.nysed.gov/waiver-corporate-practice.htm 
Deadline for Waiver Applications was June 16, 2011 
The video provides information for faculty, students and alumni on social work licensure and practice in New York State. It features David Hamilton, Executive Secretary for the State Board for Social Work, and Karin Moran, Director of Policy for the New York State Chapter of NASW. The moderator is Celisia Street, Media and Membership Services Director for the New York State Chapter of NASW.