Raesa Kaiteris
Associate Director of Field Instruction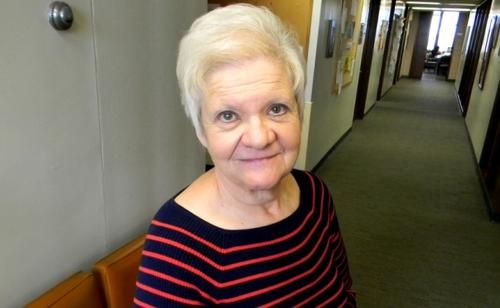 Raesa Kaiteris was born and educated in Brooklyn, New York. She graduated from Brooklyn College with a major in sociology and a minor in Russian and Chinese languages. Kaiteris was accepted for a fellowship in Asian studies at Seton Hall University, but life took a different direction with acceptance as a full scholarship student at Columbia University School of Social Work. Her post-master's experience included work experience in a variety of practice areas, including aging, health and rehabilitation, mental health and family services.
Highlights:
Supervisor of aging services, Catholic Charities Brooklyn
Founder and first director of the Heights and Hill Community Council in Brooklyn, providing supportive social work services to residents of seven single-room occupancy hotels in downtown Brooklyn
Director of social work, Day Hospital, Burke Rehabilitation Center
First director of Hudson Valley Branch Program—Adelphi University School of Social Work from 1979–1999.
Research assistant at Lighthouse International, NYC, studying impact of visual impairment on depression in older adults
Assistant director of Field Instruction—Adelphi University School of Social Work, Manhatttan campus from 1999–2004.
Her range of other experiences have included adjunct teaching, faculty advisement to social work students, and individual and family counseling. She has conducted numerous in-service trainings for social work practitioners, students and volunteer and presented at both national and international conferences, including the Council on Social Education's Annual Program meetings and the International Association of Schools of Social Work biannual conferences.
Kaiteris maintain a primary interest in international social work, has traveled extensively for both work and pleasure and will continue to encourage students' interests in global community development.
CV (PDF)