Dr. Jade Docherty
Associate Dean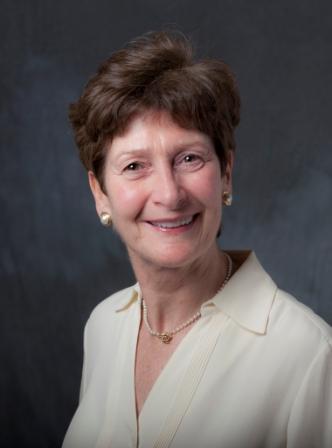 Office hours: by appointment
Dr. Jade Docherty was appointed as Associate Dean at the Wurzweiler School of Social Work in September 2013. Prior to assuming the position as Associate Dean, Dr. Docherty was the Assistant Dean at Wurzweiler since 1996 and has been a member of Wurzweiler's administration since 1990.
As Associate Dean, Dr. Docherty functions as the Dean for Academic Affairs with the major responsibility for organizing the educational program of the School and for quality assurance. Dr. Docherty works closely with the Dean, Director of Admissions and Director of Field Instruction to ensure that the MSW program runs smoothly from orientation/registration through to conferral of degrees.
Dr. Docherty's has multiple responsibilities at Wurzweiler including but not limited to:
Working with the administration and faculty on improving the delivery of the curriculum through participation and leadership in Faculty Meetings and attendance on several School committees
Supporting the maintenance of accreditation standards set by the Council on Social Work Education (CSWE) and preparing periodic reaccreditation reports for CSWE
In collaboration with the Dean, Dr. Docherty is responsible for the overall coordination of the graduate social work program, faculty, students and administration. Dr. Docherty organizes the schedule of classes, assigns faculty to teach and sets the calendar for each of the three semesters.
Reviewing student performance and progress throughout the program. Dr. Docherty chairs the Student Review Committee which determines a student's on-going status in the program. She works closely with faculty advisors and the Director of Field Instruction in maintaining high academic standards and establishing policies for all students in class and field work.
Working closely with the Block Program faculty in Israel and Canada.
Dr. Docherty developed and supervises the Extended Part-Time Advisement Program, which services the needs of 70-plus part-time students. She is responsible for the oversight of provisional status students from the time of their acceptance into the School until the end of the first year.
In conjunction with the Dean, Dr. Docherty represents the School to the professional community in New York City and both nationally and internationally. She presented at the Annual Program Meeting of the Council on Social Work Education in October 2012.
A native of Scotland, Dr. Docherty represented Scotland in international sporting events as a member of two national teams. She earned a Bachelor of Education from Herriot-Watt University in Edinburgh, Scotland, in 1977; a Master's in Human Services Administration from Antioch/New England Graduate School in 1985; a Master's in Social Work from Wurzweiler in 1996 and a PhD from Wurzweiler in 2005. Her doctoral dissertation focused on issues faced by students returning to school following a hiatus in their education.