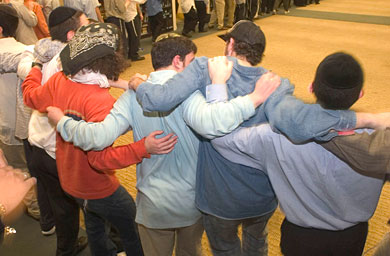 Welcome
Yeshiva University's James Striar School of General Jewish Studies is for students with less familiarity with Hebrew language and textual study, but who desire a broad-based Jewish philosophical and textual education. It confers the Associate in Arts degree.
Led by a dynamic, caring faculty and with daily mentoring from rabbinical students, this program nurtures and supports its students. We enable motivated young men to discover and reclaim their heritage through stimulating and intellectually challenging courses in Jewish studies.
We welcome our students into a vibrant Jewish community. We offer a warm campus environment, exciting extracurricular activities and a fundamental encounter with Jewish tradition, history and sacred texts.