Research and Publications
Research at Yeshiva University is a collaborative process in every sense of the word and a testament to our dedication and commitment to continue as a vibrant research community. Whether it's our faculty of scholars and scientists who publish often and include undergraduates in their research, or students engaging one another through scientific inquiry, the results are undeniable: our students develop powerful analytical skills while contributing to new thinking and discovery.
Faculty News Blog
The YU Faculty News Blog showcases all the latest news about our illustrious faculty.
Recent Faculty Publications
Dr. Tamar Avnet, Associate Professor of Marketing
Avnet, Tamar and E. Tory Higgins. (Forthcoming) "Regulatory Fit and Non-Fit: 
How They Work & What They Do." In Frontiers in Social Psychology: self-regulation. Ed.: James Shah. Routledge Taylor & Francis group, NY, NY. 
Puccinelli Nancy M., Dhruv Grewal, Scott Motyka, Tamar Avnet, and Susan A.
Andrezejewski. (2016) "Two Roads of Affect Effects: A Meta-Analytic Integration." MSI Working Paper Series Reports, May (http://www.msi.org/reports/effects‐of‐affect‐on‐consumer‐behavior‐a‐meta‐analytic‐ integration/.)
Sellier, Anne-Laure and Tamar Avnet. (2014) "So What If the Clock Strikes? Scheduling Style, Control, and Well-Being." Journal of Personality and Social Psychology: Attitudes and Social Cognition, Vol 107(5), Nov, 791-808.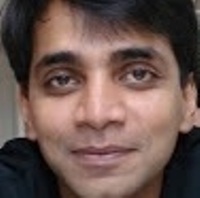 Dr. Archishman Chakraborty, Professor of Finance
"Character Endorsements and Electoral Competition," with Parikshit Ghosh, American Economic Journal: Microeconomics, 2016, 8(2), 277-310.
"Persuasive Puffery," with Rick Harbaugh, 2014, Marketing Science, 33 (3), 382–400.
"Adverse Selection and Convertible Bonds," with Bilge Yilmaz, Review of Economic Studies, 2011, 78(1), 148-175.
Dr. Shu Han, Associate Professor of Information and Decision Science
Shu Han, Avi Datta, K.D. Joshi & Lei Chi (2017), "Information Technology and Knowledge Search: Finding from the Pharmaceutical Industry", International Journal of Knowledge Management, 13(4). P. 90-110
        T. Ravichandran, Shu Han, and Sunil Mithas "Mitigating Diminishing Returns to R&D: The Role of Information Technology in Innovation" (2017), Information Systems Research (available online in December 2017: https://doi.org/10.1287/isre.2017.0717 )
        Jason Kuruzovich, Shu Han, Nevena T. Koukova, & T. Ravichandran (2013)  "Testing the Steve Jobs Hypothesis in a B2B Context: Will a Portfolio of Hierarchically Related Technology Products Improve Customer Outcomes?" Journal of Service Research, 16(3). P.371-385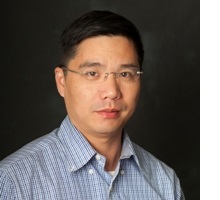 Dr Henry Huang. Associate Professor of Accounting
Huang, H., Kerstein, J., & Wang, C. The impact of climate risk on firm performance and financing      choices:  An   international comparison. Journal of International Business Studies, forthcoming. 
Huang, H., Lobo, G., Wang, C., & Zhou, J. Do banks price independent directors' attention? Journal of    Financial and Quantitative Analysis, forthcoming. 
Cheng, A., Huang, H., & Li, Y. 2015 Hedge fund intervention and accounting conservatism,Contemporary Accounting   Research, 32 (1), 392-421.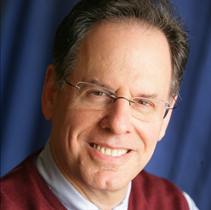 Dr. Joseph Kerstein, Associate Professor of Accounting
"Reexamination of earnings management before and after SOX:  Evidence from SEC Staff Accounting Bulletins 99-100" (with Atul Rai), Journal of Accounting and Public Policy, Forthcoming (Accepted January 22, 2018)
"The impact of climate risk on firm performance and financing choices: An International comparison" (with Henry Huang and Chong Wang), Journal of International Business Studies, Forthcoming (Accepted November 2017)
"Using accounting proxies of proprietary FDIC Ratings to predict bank failures and enforcement actions during the recent financial crisis" (with A. Kozberg), Journal of Accounting, Auditing and Finance, March 2013
 
Dr. Sharon Poctzer, Associate Professor of Strategy and Entrepreneurship
Poczter, S., & Shapsis, M. (2017). Gender disparity in angel financing. Small Business Economics, 1-25.
Poczter, S. (2016). The long-term effects of bank recapitalization: Evidence from Indonesia. Journal of Financial Intermediation, 25, 131-153.
Fabrizio, K. R., Poczter, S., & Zelner, B. A. (2017). Does innovation policy attract international competition? Evidence from energy storage. Research Policy, 46(6), 1106-1117.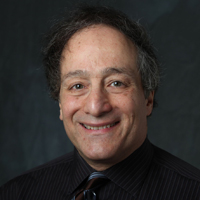 Dr. Avraham Ravid, Professor of Finance
 "Conflicts in bankruptcy and the sequence of Debt Issues" (with A. Bris, Gabriela       Coiculescu and R. Sverdlove)- Journal of Financial and Quantitative Analysis, December 2015, Vol. 50 # 6 pp. 1353-1388.
http://papers.ssrn.com/sol3/papers.cfm?abstract_id=2713513
 "Performance and Managerial Turnover:  Evidence from the Career -Paths of Film Directors" (with K. John and J. Sunder) (SSRN Top 10) Journal of Corporate Finance, 44, 2017 pp. 425–439,
  Hedging Policies, Incentives and Market Power (with David De-Angelis): Journal of Economics and Management Strategy, Spring 2017, 26-1, pp. 123-151.
http://papers.ssrn.com/sol3/papers.cfm?abstract_id=1711254