Master's in Marketing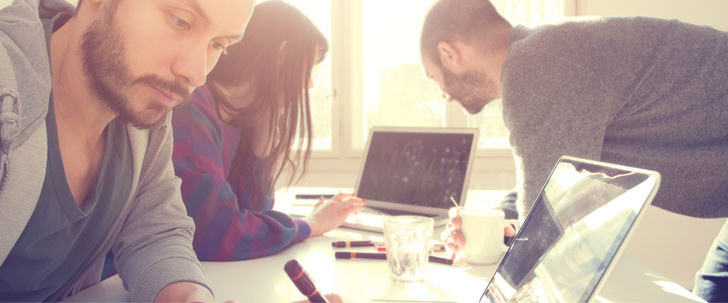 Learn the Science Behind
Successful Marketing Strategies
Master emerging digital and social media marketing strategies with Yeshiva University's online MS in Marketing program. Our master's in marketing program is ideal for early- and mid-career marketers looking to dive deeper into digital techniques as well as others in marketing-related fields such as graphic design, social media, journalism, photography and video, who wish to transition into the marketing side of the house.
Here's why you should consider YU's master's in marketing program.
Benefit from Our Location in New York City
YU is a top-tier institution located in the heart of New York City. We connect students with the most successful practitioners and leaders in the city's digital marketing space.
Benefit from Our Flexible Options
With our accelerated program, you can complete your degree in as little as 12 months, or you can attend part-time and complete your degree in just 21 months.
Benefit from Our Real-World-Based Coursework
Coursework is practical and project based. Learn by doing and experiencing, not from reading and taking tests. For example, you can expect to become an expert in the following after you've completed the program.
Emerging Digital Marketing Techniques
• Social, referral, and viral marketing
• Mobile and location-based techniques
• Digital advertising
• SEO/SEM
• Content-based marketing

Foundational Marketing Principles
• Strategy development, consumer behavior, and motivations
• Consumer behavior and motivations
• Building, measuring, and managing brand equity
• Marketing research, competitive analysis, and market segmentation
• Campaign management
To learn more, including how to apply, visit Yeshiva's master's in marketing website.