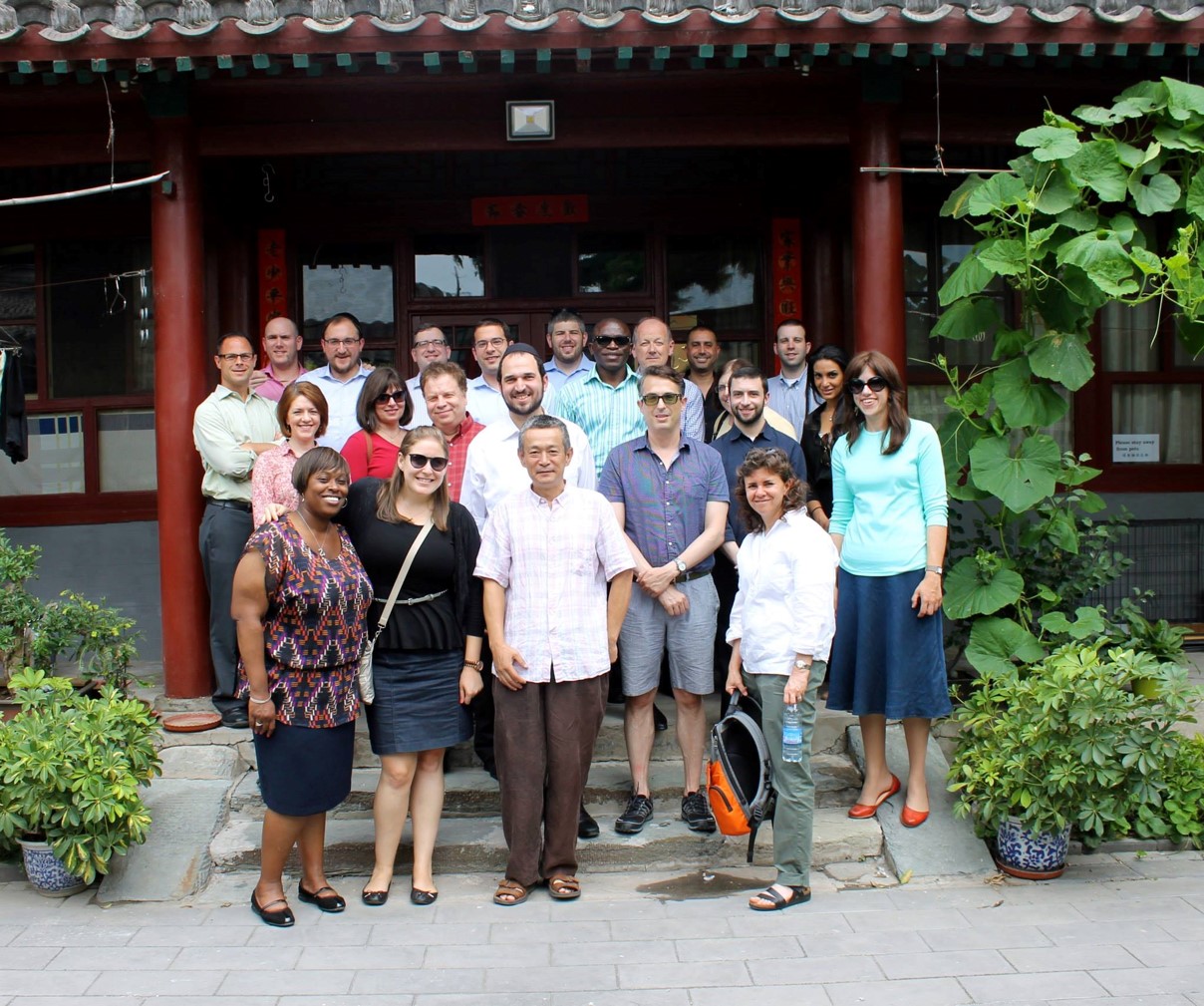 Meet the Alumni
Advance Your Career
An Executive MBA degree can advance your career in a way that wouldn't be possible without one. Among students who have graduated from the Syms EMBA program, many have received promotions in their company or obtain better jobs in other companies, in industries including professional services and communications.
Achieve More at Your Current Job
But a potential promotion is not the only reason to enroll in the Syms EMBA program. Some of our students enroll to learn valuable skills that will help them in their current job and can certainly pave the way for future possibilities as well.
A Valuable Degree
You may be surprised at how an EMBA degree can enhance your career. For example, our students have included physicians who enrolled in order to gain the experience necessary to have greater oversight or be responsible for running a service in a hospital.  Another moved in a Fortune 500 company to a managing director level once she received her EMBA. Also, students in the Syms EMBA program have greatly benefited from the relationships they formed with each other as well as with their professors, even after graduating from the program.
Taken as a whole, the Sy Syms School of Business Executive MBA program provides you with a rich, robust, intimate learning-and-doing environment brimming with opportunities and the right tools to take your career to where you want it to be. 
But why take our word for it?
This is a sample of what our alumni had to say:
1) What made you choose Sy Syms EMBA program over others?
I was looking for a program based in New York City, that can accommodate my work schedule. I was impressed by the courses offered by the program, Sy Syms' excellent reputation, and the international residency during the summer semester. As an observant Jew it was also important to me that the EMBA program is held on Sundays. Mordechai P.
I chose the Sy Syms EMBA program because of my familiarity with Yeshiva University, the small nature of the classes and at the time being the first year of the program which meant that not only was I going to be part of something special, but that I would be able to help it grow. Steven H.
As a Sy Syms alumnus, I felt that it was a seamless transition to join the Executive MBA program. The flexible schedule of Sunday classes was perfect for my busy work schedule and that was really the deciding factor. No other program could really accommodate my schedule in that way. Esti L.
Location --- Midtown Manhattan, close to business center. Flexible schedule ---- less weekday class, more on weekend, which provides a more flexible schedule. Jewish community ---- my personal interest in knowing more about the Jewish community. Mengan F. international student
The EMBA program at Sy Syms is very convenient for working professionals. It allows you to pursue a career while also continuing your education over the weekends. The program is flexible and catered to suit our busy lives. The professors understand that and are accommodating. Sybille K.
2) Would you recommend this program to others (why)?
I would definitely recommend this program to others. The professors were world-class and phenomenal, and going through the program as a cohort allowed us to learn from fellow executives with whom we developed strong bonds of friendship which continue to this day. Mordechai P.
Yes, because, the foundation that I received from a Yeshiva University program is what in my mind will separate it from other similar programs. Steven H.
I would highly recommend this program to others. The intimate class setting was so advantageous for us to garner relationships not only with our classmates but also our professors, who I still am in contact with today. The Professors will help you outside the classroom if needed and really care about providing the best education. Also, the class schedule worked well for those who work full-time. Though challenging, the program was definitely manageable and rewarding. Some of my former classmates and I still talk about how much we miss coming in on Sundays.  Esti L.
Given Yeshiva now offers the opportunity to have a J1 visa which allows one to work during the week, I would recommend Yeshiva EMBA to my friends who seek the same experience as mine. Mengan F.  
3) Do you find the knowledge you acquired, useful in your current position?
I immediately found the knowledge I acquired extremely useful, even while I was still in the program. I specifically found the microeconomics, corporate finance, and accounting courses fun and enlightening, and I now use what I've learned regularly in making business and investing decisions. Mordechai P.
Being confident in my decision making is something that I took away from the EMBA Program. Steven H.
Today, I am in the process of starting my own business. The Entrepreneurial skills I learned from the EMBA program have empowered me to finally start the company that I have always dreamed of. From Dean Strauss's Business plan project, to Professor Avnet's marketing cases and plans, I have acquired the skills necessary to properly set a foundation for my event planning business. I am now the founder of Events by Esti and I would not have been able to start without the education I received from the program. Esti L.
Indeed. As the only international student in the cohort, I got massive opportunities to practice English with native speakers and it puts me on a totally different level, and it has been benefiting me ever since. The courses though were not as deep as I expected, such as micro-economy and statistics, which are considered to be hard and much more sophisticated in most of other MBA programs than Yeshiva's, were really really easy and has no problem to pass at all. However, I still could be understanding most of the management and finance concepts during work, and it is still rather useful. Mengan F.
I find the knowledge I gained extremely useful and I wish we digged even deeper in some of the topics! It allowed me to gain a better understanding of the professional world around me but it also helped greatly on a personal level. Sybille K.
Mordechai P. is an entrepreneur and owns his own shipping and packaging business
Steven H. is an Assistant Vice President, SS&C Private Equity Services
Esti L. is the founder of the event planning company, Events by Esti 
Mengan F.  is a Seed & A round Investment Director and M&A Advisor of North America division, River Captial, a Chinese VC/PE firm.
Sybille K. works as an International Channel Operations Specialist at Vectorworks in Columbia, Maryland.
IF YOU WOULD LIKE TO SPEAK TO ONE OF OUR MANY ALUMNI, PLEASE CONTACT AVNET@YU.EDU