YU Unplugged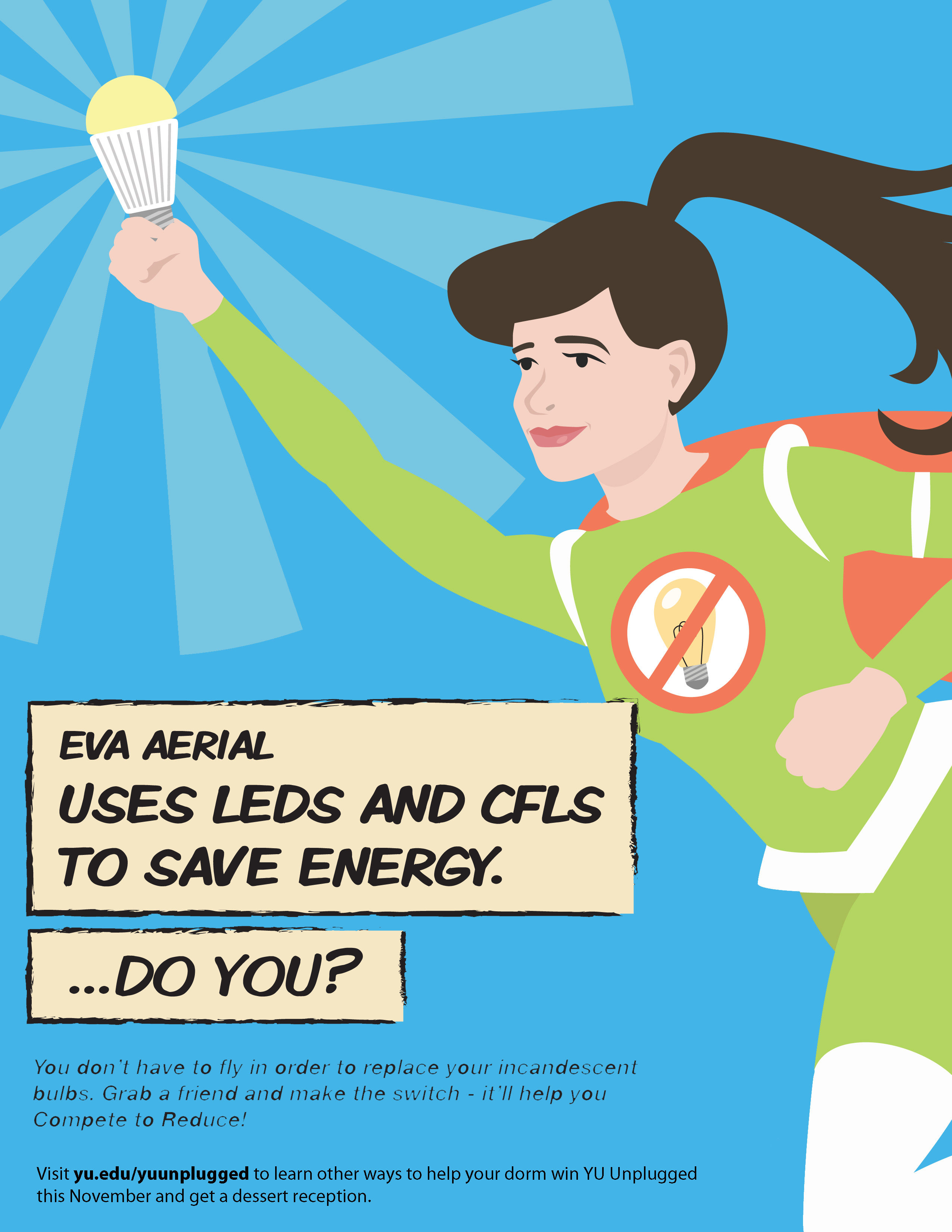 What: YU's Annual Dorm Energy Competition
When: Every Fall
Where: All Undergraduate Student Dorms at both the WIlf and Beren Campuses
Why: To reduce YU's electricity usage and provide awareness on energy conservation 
What's in it for students? The dorm that reduces the most electricity wins Dorm Games: Pinball Tables, Board Games, Your Dorm Decides!
Visit our Facebook Page to see this year's results and more about the competition.