Eco Representatives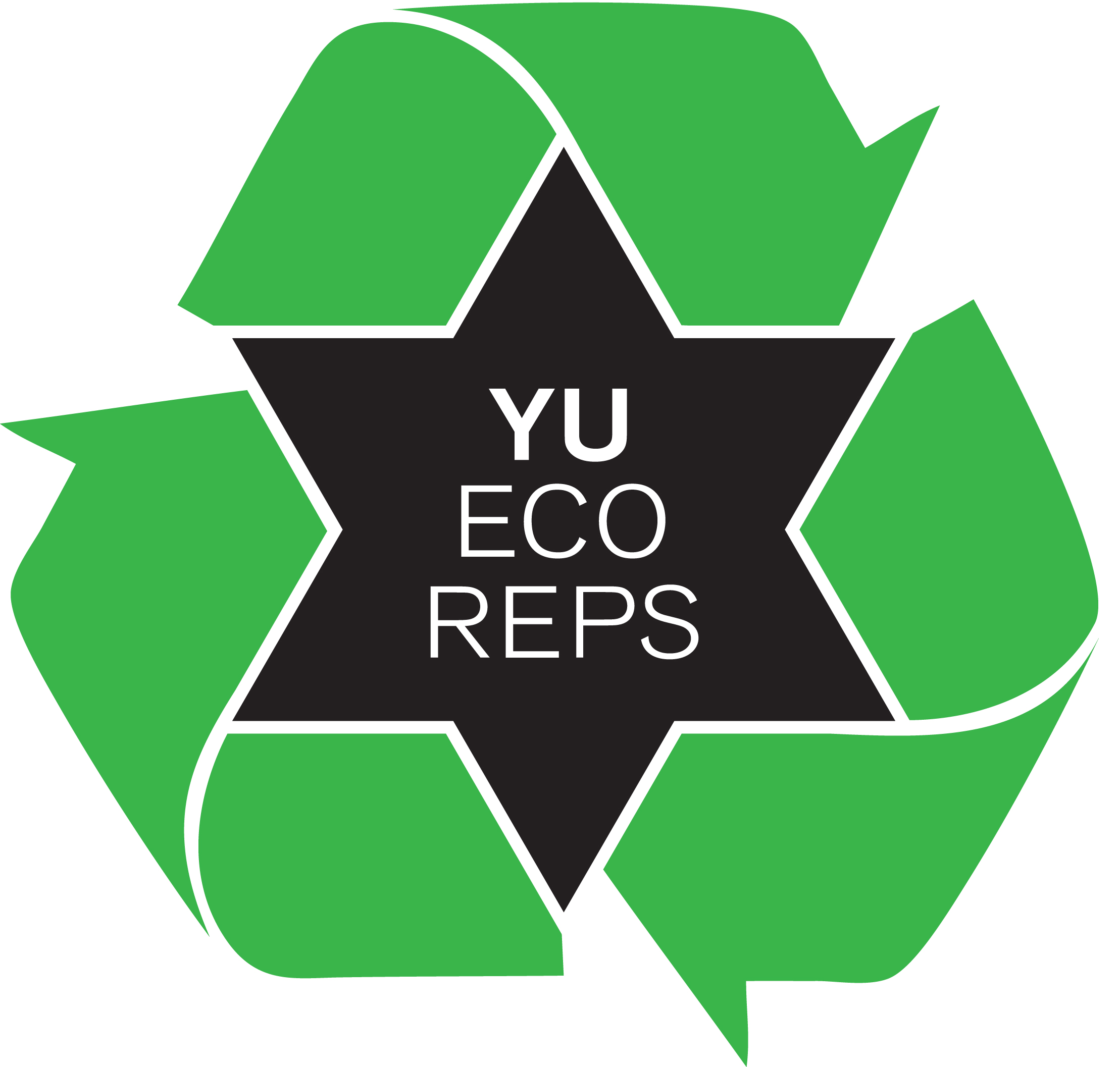 Program Summary:
The Eco Representatives Program is a paid environmental leadership program for Yeshiva undergraduates that focuses on raising awareness of environmental issues and impacting student behavior. Selected students will be educated on environmental issues with short hands on assignments and asked to implement small scale sustainability awareness projects in the dorms. Check out what projects our Eco Reps took part in on our Sustainability Blog. Applications are due in the fall.
Candidates should be:
Interested in environmental issues and sustainable living.

Reliable and able to make meetings and do assignments and homework.

Friendly, flexible and willing to work with others.
Time Commitment:
All Eco Reps are required to work at least 2 hours a week.
Able to attend bi-monthly meetings (most likely Sunday evenings; be sure you can be free those nights).
Able to develop and participate in dorm events, activities and campaigns throughout the year.