Green My Commute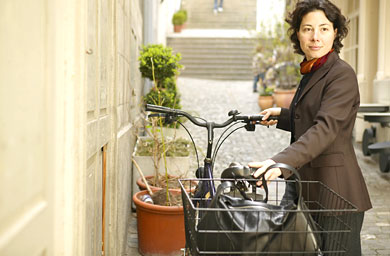 At Yeshiva University, 4% of our carbon emissions comes from commuting. With the average American driving 12,000 miles a year, we need to do something about it!
Carpooling
Carpooling is good for the environment, and it can drastically decrease your commuting and parking costs. Yeshiva is working with 511 Rideshare, a carpooling matching service, designed to assist you in finding other carpoolers in the area. Contact Human Resources to see how you can find a carpool match and take advantage of the other 511 Rideshare resources.
Shuttle Service
Inter-campus transportation can make your life a lot easier. Take a look at the different shuttle schedules to see what is right for you.
Shuttle Service between:
Tax-Free MetroCards
If you ride the subway and are an employee of Yeshiva or Einstein, you are eligible to sign up for tax-free MetroCards. To learn more about this program and enroll, visit the Human Resources' Benefits page.