Our Staff
Michael Winkler, CEM, CEP, BESA, LEED AP
Director, Energy and Sustainability
During his fifteen years in the field, Michael Winkler has worked as an Environmental Engineer, Energy Engineer, and as an Energy Manager. He is a Certified Energy Manager by the Association of Energy Engineers (AEE) and a LEED Accredited Professional, a designation given by the U.S. Green Building Counsel (USGBC) for Leadership in Energy and Environmental Design. Mr. Winkler is also a member of the Association of Energy Engineers (AEE) and American Society of Heating Refrigeration and Air-Conditioning Engineers (ASHRAE).At Yeshiva University, he is responsible for Energy Management, Sustainability, Energy Procurement, Services/Projects and Utility Bill Auditing.
Andrea Moore, LEED AP BD+C
Sustainability Manager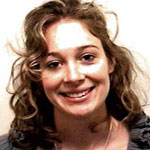 Andrea joins Yeshiva University from a Green Building Consulting Firm in Atlanta after graduating with a degree in Community Development and Economics from the University of Vermont. She is a LEED Accredited Professional and is a MS Candidate at Columbia University in Sustainability Management.
At Yeshiva University, Ms. Moore is responsible for The President's Climate Commitment (ACUPCC), YU's Recycling Program, Eco Rep Program, Greenhouse Gas Inventory & Climate Action Plan, Sustainable Design and Planning, Best Practices Consulting, and Environmental Awareness.