Meet the Donors
Donor Profile: Isabel and Harold Feld
The Gerald Feld Memorial Fund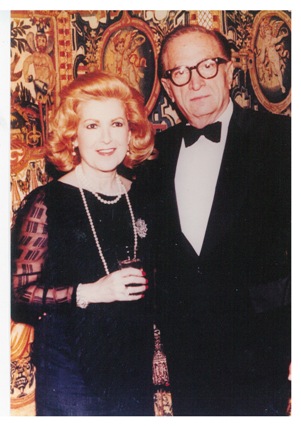 When Isabel and Harold Feld were exploring ways to honor their cherished son, who died suddenly from pneumonia, they found a meaningful opportunity through Yeshiva University. 
Gerry Feld was only 19 when he succumbed to illness in 1966, his life cut short while a college sophomore. Great friends to YU, the Felds established the Gerald Feld Memorial Fund in loving memory of their son a decade after his death. The scholarship allows students to be able to attend the University, particularly needy and deserving ones who rank below the first third of the class.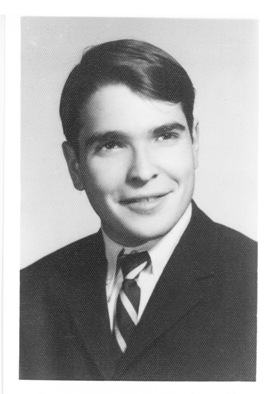 "Gerry had a lot of interests; he was so outgoing and musically gifted," explains his sister, Stephanie Feld, who manages the trust. "Students have varied talents and many of them can be outside academics. Those should be recognized, too." 
According to Feld, scholarships are now more important than ever, as tuition in colleges across the country have skyrocketed. "A scholarship can mean that a student can focus on his or her studies without constantly worrying how they are going to pay for them," she says. "It can truly impact someone's life." 
The Felds worked tirelessly to instill a commitment to tzedaka--especially to Jewish causes--in their children. And now, their daughter is advancing both their legacy and Gerry's memory. As she says, "It's how I was brought up, and it's in my heart and soul."
---
Donor Profile: Dr. Lewis Rubin
The Power of Scholarships
Dr. Lewis Rubin became a well-respected and world-renowned expert in pulmonary vascular disease because of the scholarships he received at Yeshiva College and Albert Einstein College of Medicine. "It's a simple fact," he said. "The scholarships were critical because I didn't have the resources to cover tuition."
This is why his generous donations have gone into creating need-based scholarships for qualified men and women who want to attend Yeshiva University. He also plans to establish an endowed scholarship that will provide financial assistance in perpetuity. "This is my way of giving back because I have been very fortunate," he said.
Rubin's connection to Yeshiva pre-dates his undergraduate days because he attended Yeshiva University High School for Boys, where he was classmates and good friends with President Richard Joel. "Seeing the remarkable work that Richard was doing at YU," he said, "motivated me to find a way to give back to the institution that gave so much to me."
One of the greatest benefits of his undergraduate education was the dual approach to academic study required by YU. While he was a pre-med student with a concentration in the sciences, he also had access to courses in literature, music and language that broadened and matured him. For instance, for a time he studied medieval Hebrew literature at the Erna Michael College of Hebraic Studies, in part because his grandfather wrote the first textbook of modern Hebrew grammar, and in part because of his fascination with what he called the "Golden Age of Spain," when the three major religions managed, for a time, to get along. "None of this necessarily taught me about being a better doctor," he said, "but by giving me a broader perspective about things (and because I did it purely for my own enjoyment), it did teach me how to be a better person."
Albert Einstein College of Medicine seemed the perfect follow-up for him. With the help of his scholarships and some work-study, he completed the three-year course of study and moved into the study of pulmonary vascular disease that has defined his professional career.
Now "technically retired," Rubin maintains a full schedule of teaching, writing, consulting, and collaborating on a number of international research projects. He also does a great deal of volunteer work, which he finds immensely rewarding, especially when it focuses on providing simple, basic medical care to people who don't have access to it.
"Doing what I've been able to do," he said, "gives me a tremendous feeling of satisfaction and achievement. I want to make sure that someone who is otherwise qualified does not miss out on the opportunities that I have had."
(April 2016)
Meet More Donors
Here at Yeshiva University, donors play a major role in helping us to fulfill our mission of Torah Umadda and making it possible for many deserving students to attend YU, regardless of their financial situation. Below are the stories of just a few of our committed donors and their compelling reasons for giving to Yeshiva University.
We thank all of our donors for their generosity. If you're a prospective donor with any questions, please do not hesitate to contact us.