Student Guides
The Student Guide program is designed to help First Time on Campus Students (FTOCs) make a smooth transition into Yeshiva University. The Student Guides are experienced, energetic upper-class undergraduate students who serve as leaders and role models for incoming students. With someone who's "been there, done that," new students have the opportunity to breathe a little easier knowing that they are not alone in the process of moving onto a new campus and beginning a new stage in their life. During Orientation, the Student Guides will be available and involved with helping new students become acclimated to the university socially and academically. As one of the many resources on the Beren and Wilf Campuses, the Student Guides are available to answer any questions and help, as much as possible, with any concerns a FTOC might have.  
Office of Student Life 




Yeshiva University, Beren Campus 




215 Lexington Ave. 5th Floor 




Tel: 646-592-4129 




Fax: 212-340-7773 


studentlifeberen@yu.edu

 

  

Office of Student Life 




Yeshiva University,  Wilf Campus 




Rubin Hall 106




Tel: 212-960-5400 x6607




Fax: 212-960-0084 


studentlifewilf@yu.edu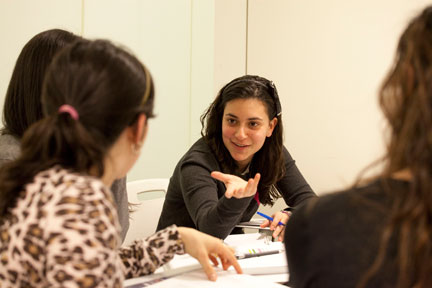 A Message from your Student Guides:
Welcome to Yeshiva University!  As a new student, we understand that this time of transition is exciting as well as perhaps overwhelming.  We would like to assure you that you are not alone! Whether you are traveling from near or far, we are here to help you acclimate to life at Yeshiva University.  You should not feel like you have to do everything on your own during the beginning of your college experience.  That's where we come in.  We were new on campus once too. Know that you are not alone in the process of moving on to a new campus and beginning a new stage in your life. 
As an experienced student on campus, we can tell you that eventually things settle down.  We can help you find your way around campus, meet other new students and point you in the right direction.  Eventually, you'll know the best routes to get to class on time, which caf (cafeteria) is open when and how to best use the many resources available to you.
During Orientation, we will be around campus! Just look for the bright green T-shirts.  Someone is always available to direct you towards a session, meal or administrator and answer any questions you might have.  Let us know what we can do to make your transition easier.