Programming
During the academic year, the Office of University Housing & Residence Life runs a host of programs and events.  Here is just a sampling of recent programs: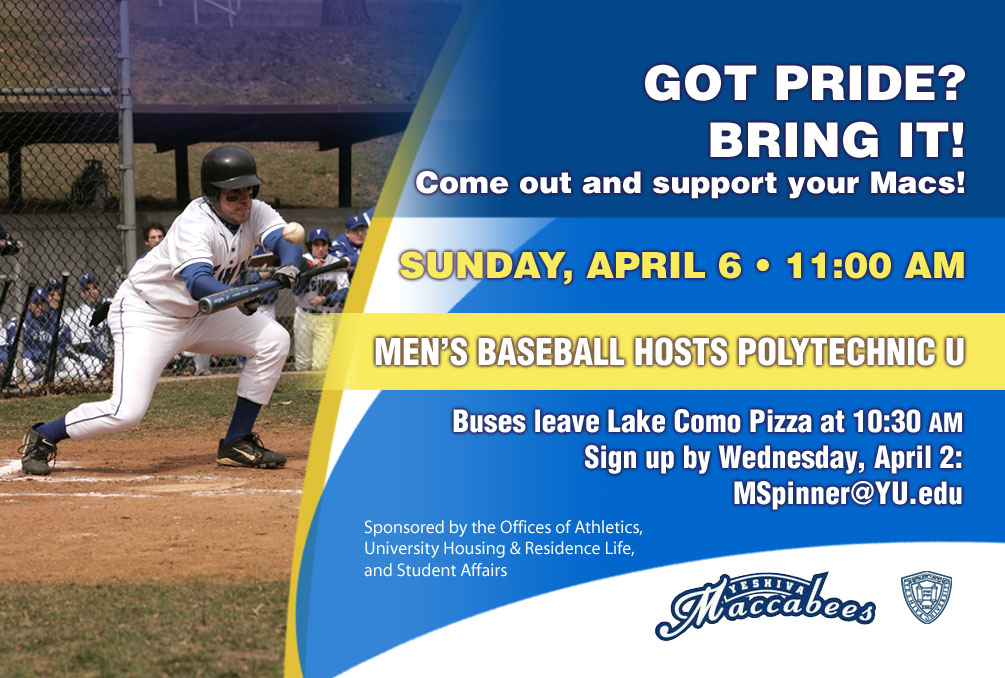 Sponsored in conjunction with the Office of Athletics and the Office of Student Affairs, "Got Pride? Bring It!" was a campaign to help bolster the attendance at athletics games as well as forstered a greater sense of pride in Yeshiva.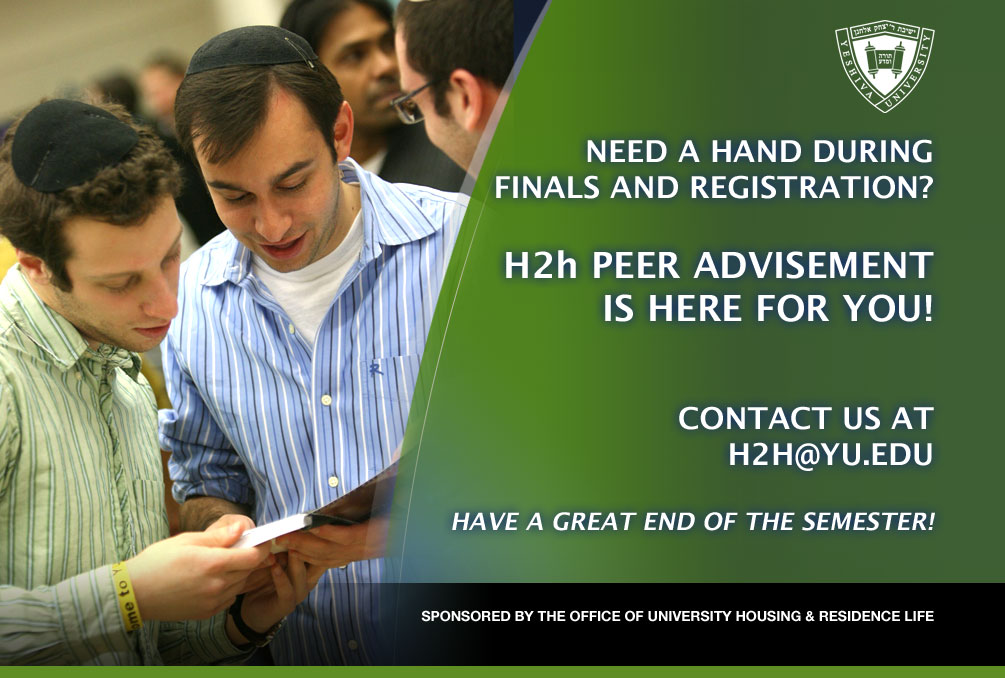 H2h (Here 2 Help) was started by the Office of University Housing & Residence Life in conjunction with the Office of Student Affair's FYE (First Year Experience). H2h assists new students adjust into the university environment. Older upperclassmen are paired up with new students based on their major.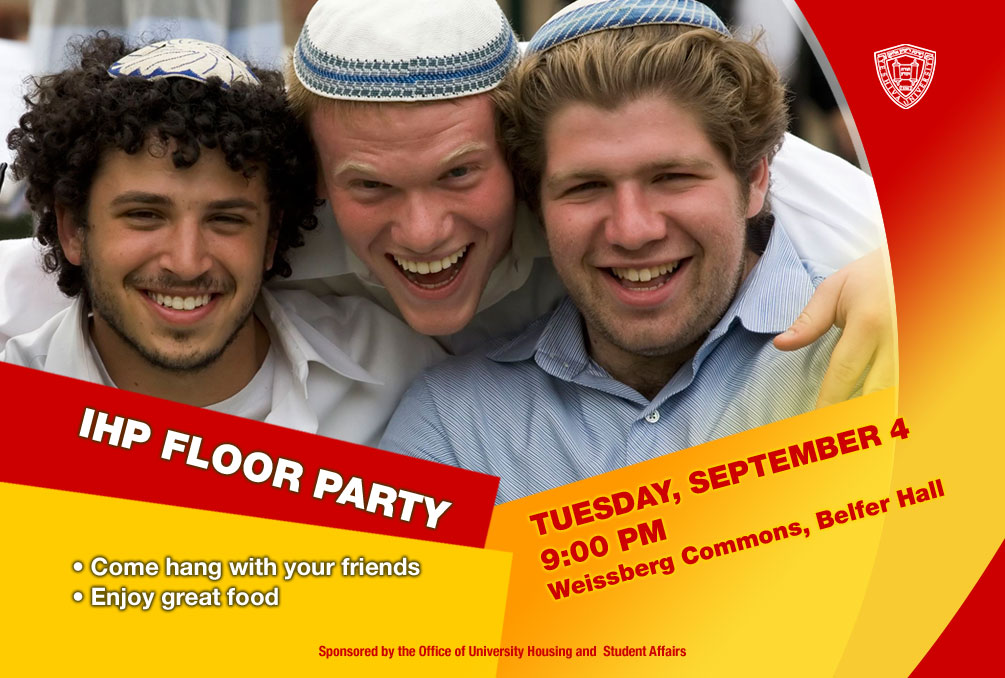 Floor programming was increased with two floor parties each semester. An increased sense of community was created through these events.  Each Resident Advisor was given the opportunity to create a program that was best suited for their floor.

RA's planned sporting events, speakers, shiurim, panel discussions, ice cream & pizza parties, etc. These serve as a great means of getting students off the Web and into a lounge and communicating with one another.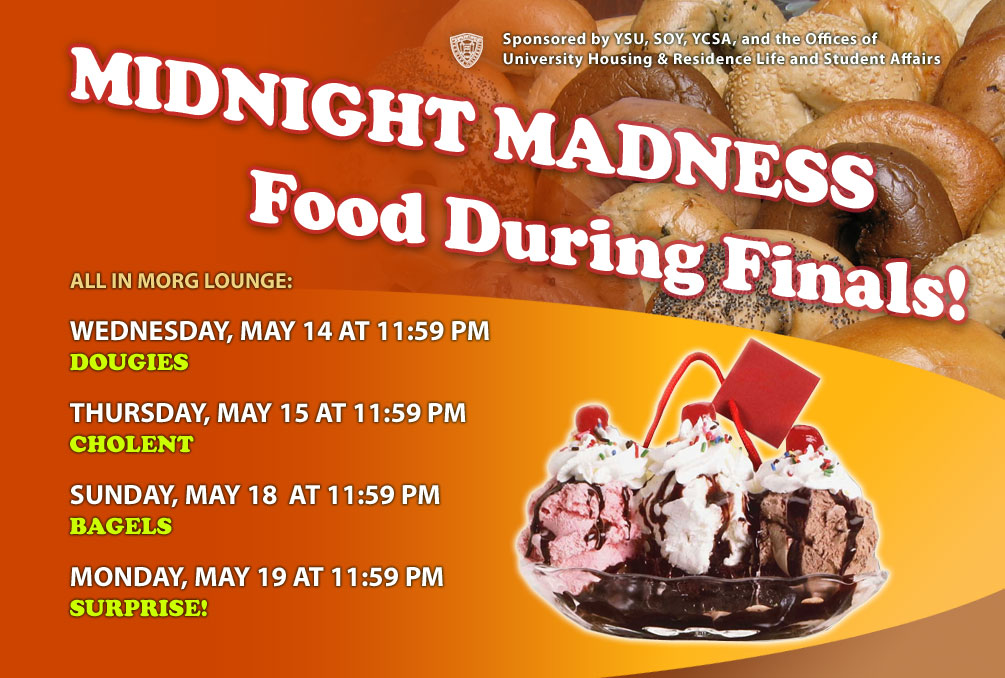 Our goal is to have floor programming every six weeks. We also co-sponsored both sets of Midnight Madness events with the student councils which provided an outlet for students to hang out with one another during the hectic time of finals.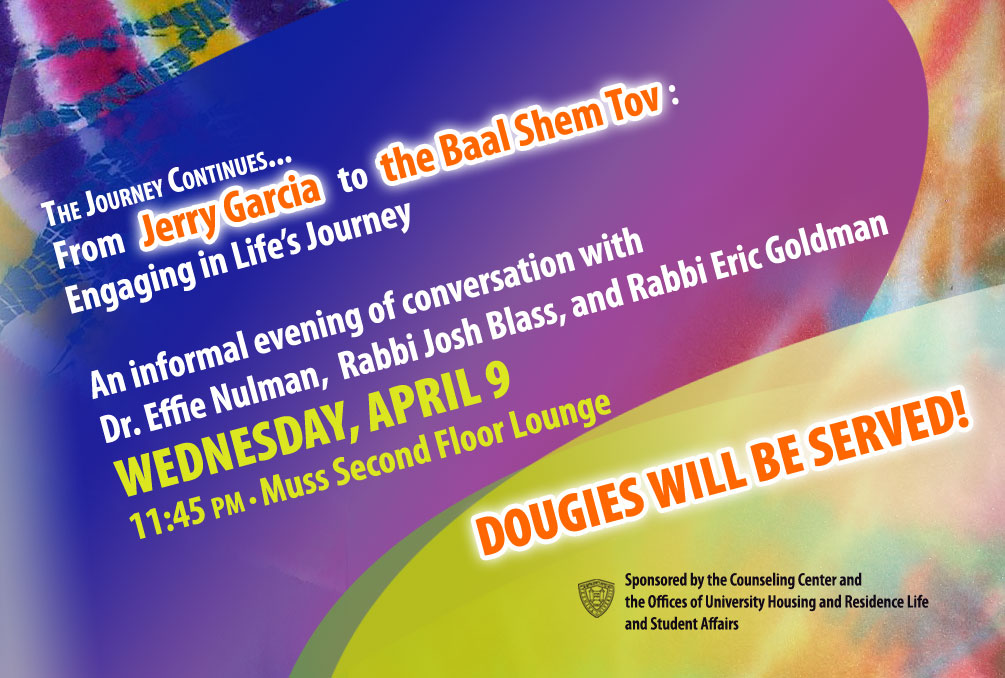 In conjunction with the Counseling Center's Dr. Effie Nulman, we have four programs entitled From Jerry Garcia to the Bal Shem Tov, where students are encouraged to ask (anonymously, by writing the question on a 3 x 5 note card) questions pertaining to drugs, sex, alcohol, and any health-related issues. Rabbi Josh Blass has attended a number of the events to answer any religious-based questions that students had. On average, about 80 students attended and enjoyed a lot of poppers and wings from Dougies.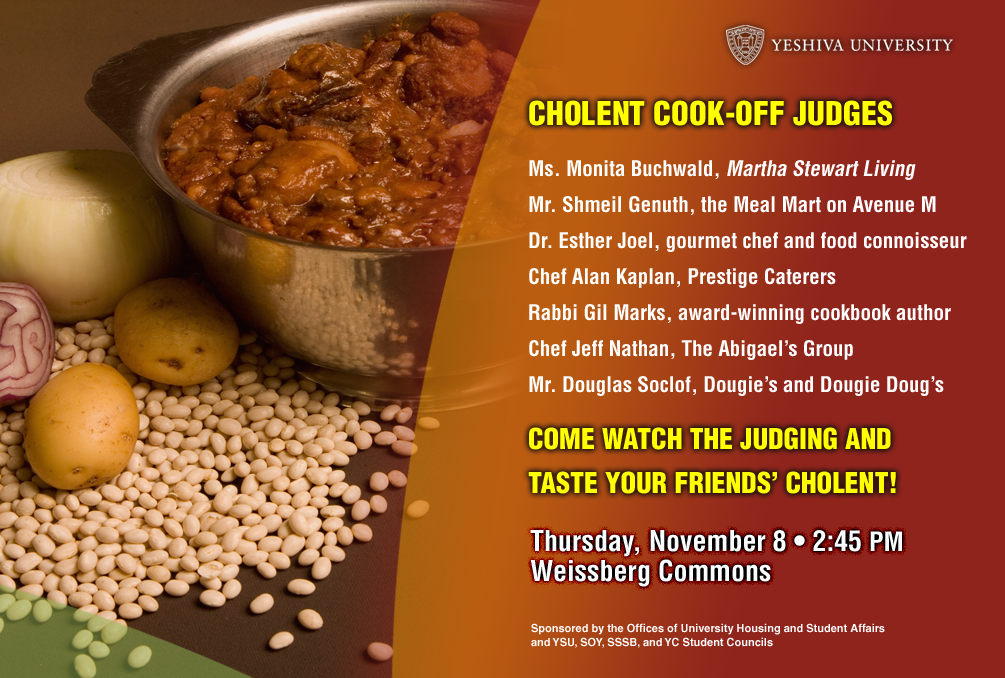 Our office, in conjunction with the Office of Student Affairs and student councils, sponsored the Cholent Cook-Off.  Over 60 students participated, breaking up into teams and preparing a pot full of cholent.  All-star culinary judges judged the contest as students used creative methods for spicing up their cholents, from barbecue sauce to gummy bears!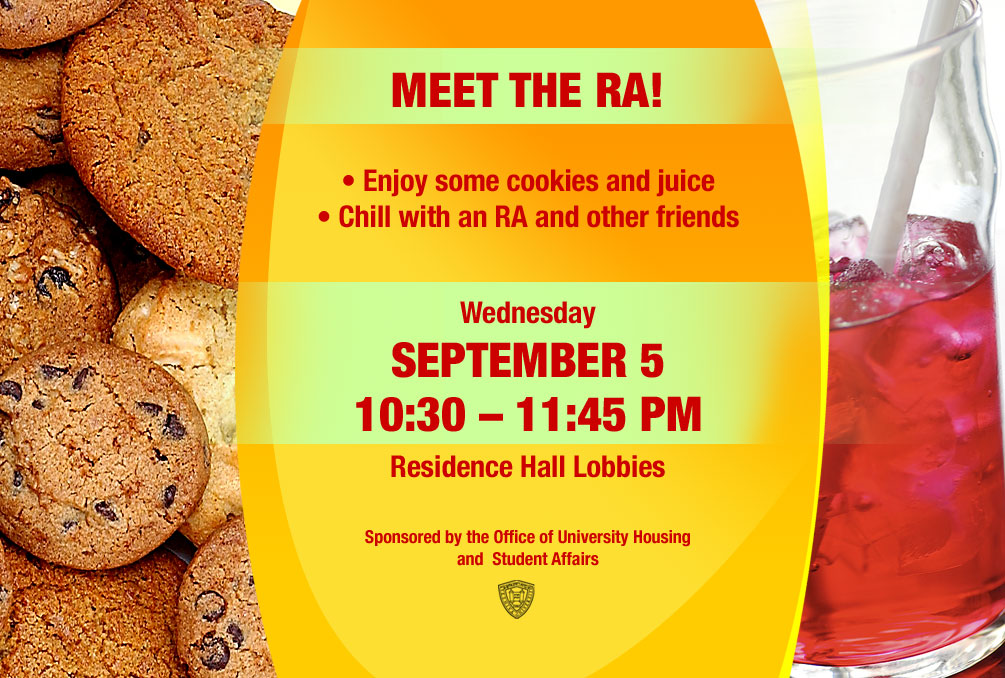 "Meet the RA!" was a new program allowing a resident adviser to greet students while providing a snack at the same time.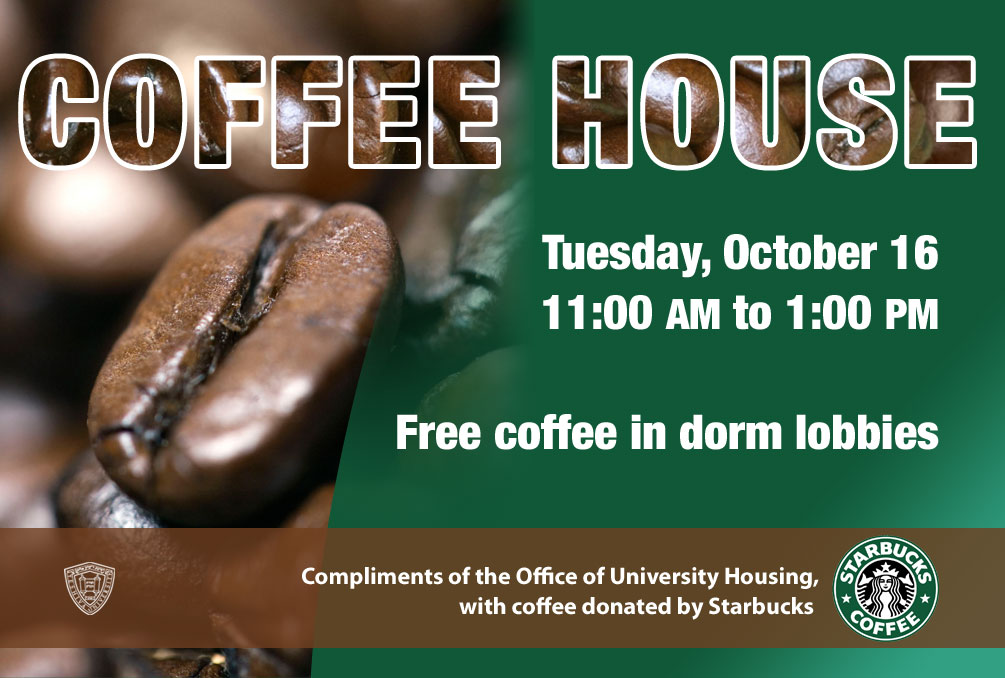 In October, the Office of University Housing & Residence Life sponsored free Starbucks coffee to help students with a midday boost.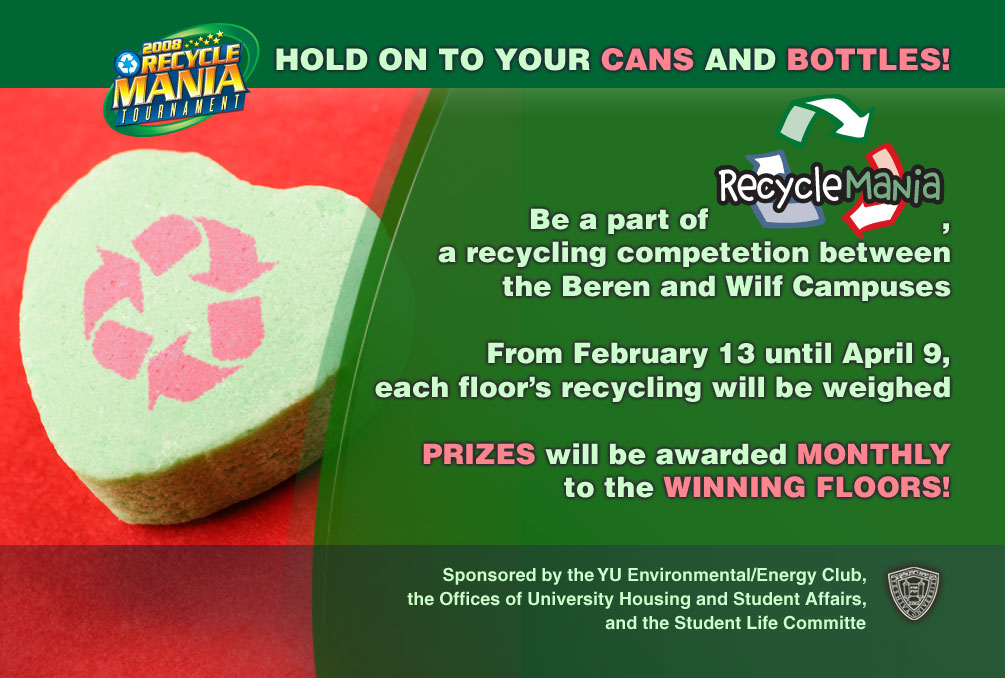 Students competed in the national competition, Recyclemania, in an effort to create environmental awareness and help make our campus green.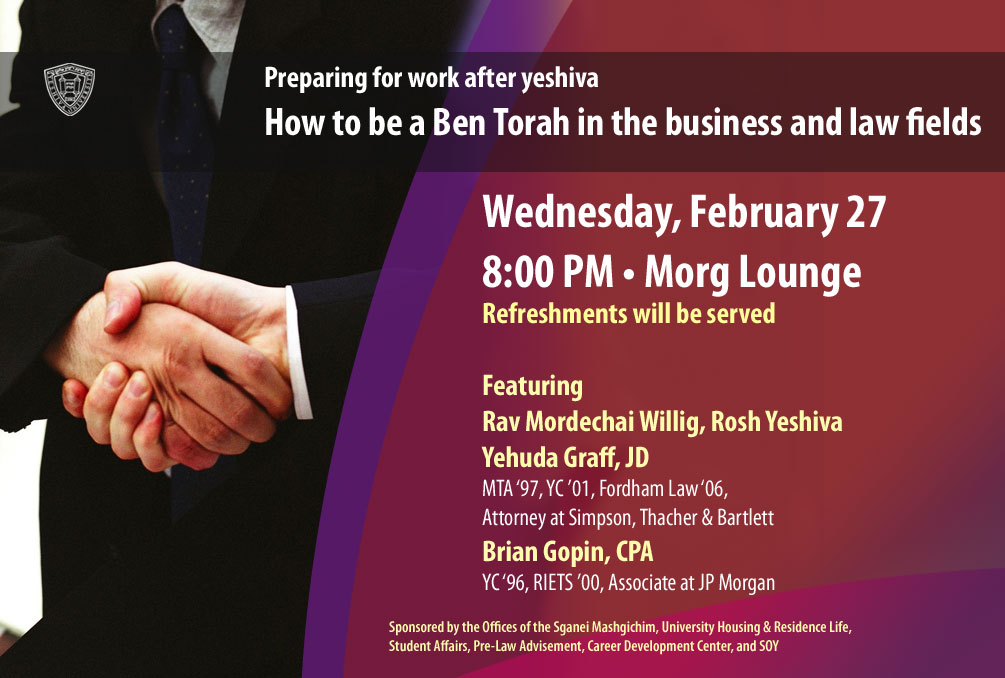 A series of events helped students explore different career opportunities and hear first-hand experiences of B'nei Torah who are working in fields such as law, business, and medicine. This series was co-sponsored by the Sganei Mashgichim, Career Development Center, Academic Advisement and the Office of Student Affairs.