Student Spotlight
Our students have achieved much success while still studying at YU. Read more about how the The Shevet Glaubach Center (SGC) for Career Strategy and Professional Development helped them to secure internships, refine their resumes and cover letters, and more.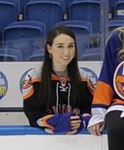 Margalit Mattuck
Upon working with the Shevet Glaubach Center (SGC), Margalit was able to figure out what to major in, and how she wanted to combine my interests with her career goals in sports marketing and PR. After each meeting, she discovered many practical steps that ultimately helped her find her dream internship. After an SGC site visit to Madison Square Garden, the vision of what she wanted to do began to fall into place. She decided to pursue a degree in Communications with a focus in Public Relations. She is an avid Hockey fan, and so when New York Islanders posted an internship in their Community Relations department, she knew she had to go for it. She did a mock interview with the SGC, and was successful in landing the position, which she did for a year. She has been exposed to all different facets of sports, made some great professional contacts, had the chance to meet the hockey players and has taken on many project management tasks. It was an incredible experience!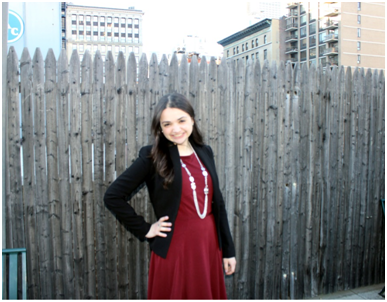 Michal Kupchik
Michal is a senior at Yeshiva University graduating May 2015 as a media studies/public relations major. Michal started at Stern College for Women, like many others with a major, as "undeclared." She decided to set up an appointment with the SGC for some guidance. During her initial meeting, we helped her navigate YU CareerLink and put together her résumé. She soon scored her first internship at the Organization for the Resolution of Agunot. There, Michal gained real satisfaction from promoting a cause she was passionate about using social media. From there, she met with the SGC to learn more about the field of PR and declared it as her major the following semester.
Over the course of the next two years on campus, Michal served as a PR intern at Jewish Family Services of Kansas City, IMP Group Ltd. in Jerusalem and Talbots in NYC. During her last semester on campus, she was a finalist in the PepsiCo Meeting of the Minds marketing competition. Upon graduation this May, she will be an intern at Peppercomm. She credits the SGC with guidance every step of the way and plans to stay in touch with us as an alumnus after graduating.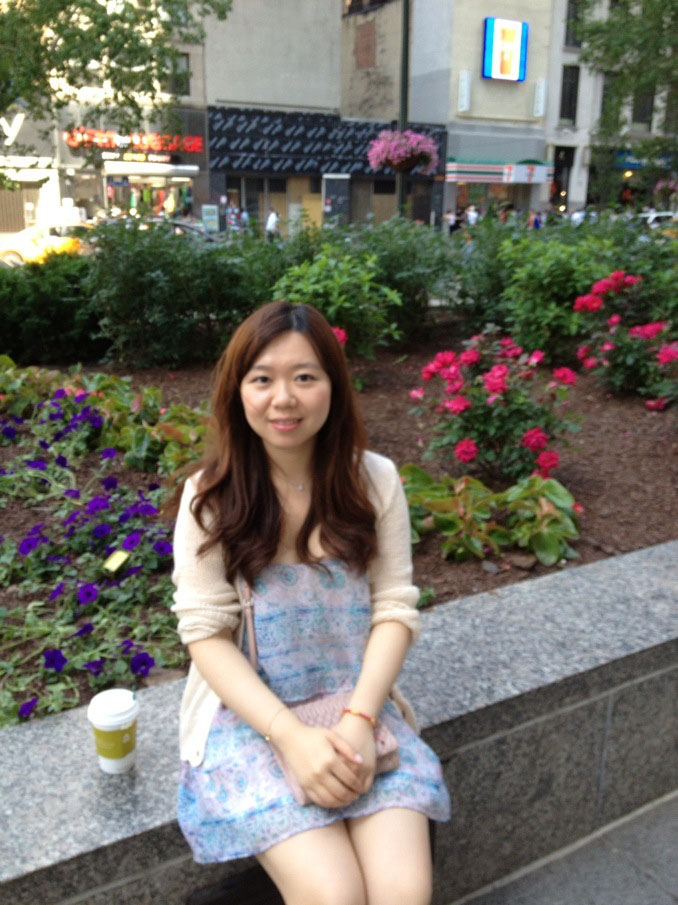 Xia Ji
Hailing from China, Xia graduated with a Master of Science degree in accounting from the Sy Syms School of Business in September 2013. After spending her senior year of college at the New York Institute of Technology, she decided to come to YU. During her time here, Xia interned in the Fiscal Department at the Metropolitan Council for Jewish Poverty. She met with the SGC early during the fall semester and was able to obtain the internship by applying to a position on YU CareerLink. During her first internship in the U.S., she said she learned how to balance efficiency and effectiveness at work and became a good multitasker. After an intense job search, she found a full-time position as an accountant at Golf and Wrobelski CPA LLC, where she was able to obtain sponsorship as an international student.
Xia's advice to international students seeking employment in the U.S. is to realize that it is very hard to find to a job and to obtain a working visa in the U.S. If a student does decide to stay here, he/she needs to try his/her best and be open to any opportunity that comes his/her way. Most important, international students should not give up and should persist in their job search. Xia cannot stress enough the importance of gaining internship experience while in school in order to help build one's résumé and ultimately obtain full-time employment in the U.S. Her future goals include obtaining her CPA license and working for a big four accounting firm.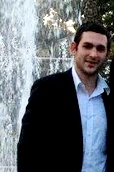 Sam Reinstein
Hailing from Teaneck, NJ, Sam is currently in his second year of RIETS on his road to receiving semicha after graduating Yeshiva College with a degree in mathematics.This past summer, Sam participated in the Center for the Jewish Future's Kansas City Internship program. Working for a small family owned insurance company, Sam turned the internship into a consulting job that continues until today. While he is still moving forward in his rabbinical career, as he will begin to be the rabbinical intern in Washington, DC's, Kesher Israel this coming year, he is furthering his career in mathematics by taking the actuary exams. This coming summer, Sam will be returning to Kansas City to direct the internship program he participated in this past summer, while being the intern in the Orthodox synagogue. After the program, Sam will be the intern in Shaarei Tefillah in Teaneck. Since revising and reviewing his resume for both his pursuits in the rabbinical and mathematical fields with the SGC, he has made sure to make others know what the SGC can offer.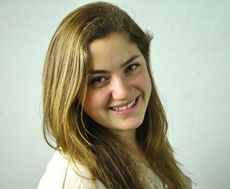 Hannah Dreyfus
Originally from New Haven, CT, Hannah is currently a junior at Stern College majoring in journalism. Besides for her coursework, she balances an Editorial and Reporting internship at The Jewish Week and serves as the managing editor for the The Observer. She looks forward to assuming the position of editor in chief next year. For this upcoming summer, Hannah was selected to participate in the American Society for Magazine Editors (ASME) Internship Program, a highly competitive program that places interns at popular magazines in New York and Washington, and will be working at PARADE magazine. Additionally, Hannah was selected to participate in the Princeton Tikvah Undergraduate Seminar, set to take place at the end of the summer, and recently won the Edward A. Rothman Memorial Award for the best paper on the theme of "Issues in Orthodox Judaism in Practice."
Sharing her passion for the written word, Hannah works as a tutor for the Beren Writing Center, helping her peers with academic essays and creative work. Hannah also has an expressed interest in law and public policy. Last summer, she served as a legal intern at AJC for General Counsel, Marc Stern, and participated this semester in the Cardozo School of Law Undergraduate Fellowship Program. She is hoping to pursue a joint degree in journalism and law. Since beginning at Stern, Hannah has worked closely with the SGC on the Beren Campus. From editing cover letters to helping create a portfolio of clips, Hannah is incredibly grateful for the time, attention and encouragement she received from SGC.
Rachel Israel
Rachel is originally from Montreal and is currently a senior accounting major at the Sy Syms School of Business. Rachel decided to use the accounting skills that she obtained in school and apply them as an intern at a law firm called Fasken Martineau this past summer. This semester, Rachel felt it was time to combine all her interests in accounting, media and the arts, and was inspired to do something in a creative field. She recently accepted her dream internship position at MTV this fall, where she will be working in the Production Management department. In her spare time, Rachel is an active member of the track team and enjoys hanging out with friends. Throughout her professional growth, the SGC was there for guidance and support. The staff helped build her resume, and she encourages others to utilize the SGC so they can find these types of opportunities as well.
Jordan Botovnik
Jordan was raised in Highland Park, NJ. He is currently an upper sophomore majoring in economics and minoring in political science. He is also working toward a commission as a second lieutenant in the United States Army at Fordham University ROTC. Possessing keen political acumen, he learned about an internship through the SGC at the Mayor's Office in New York City and thought it interesting. He now interns in the Community Affairs Unit and works as a liaison between Mayor Bloomberg's office and minority communities around the five boroughs. The SGC has helped Jordan build his resume and with numerous other internship and career opportunities. He encourages other students to utilize the SGC so they can find these experiences as well.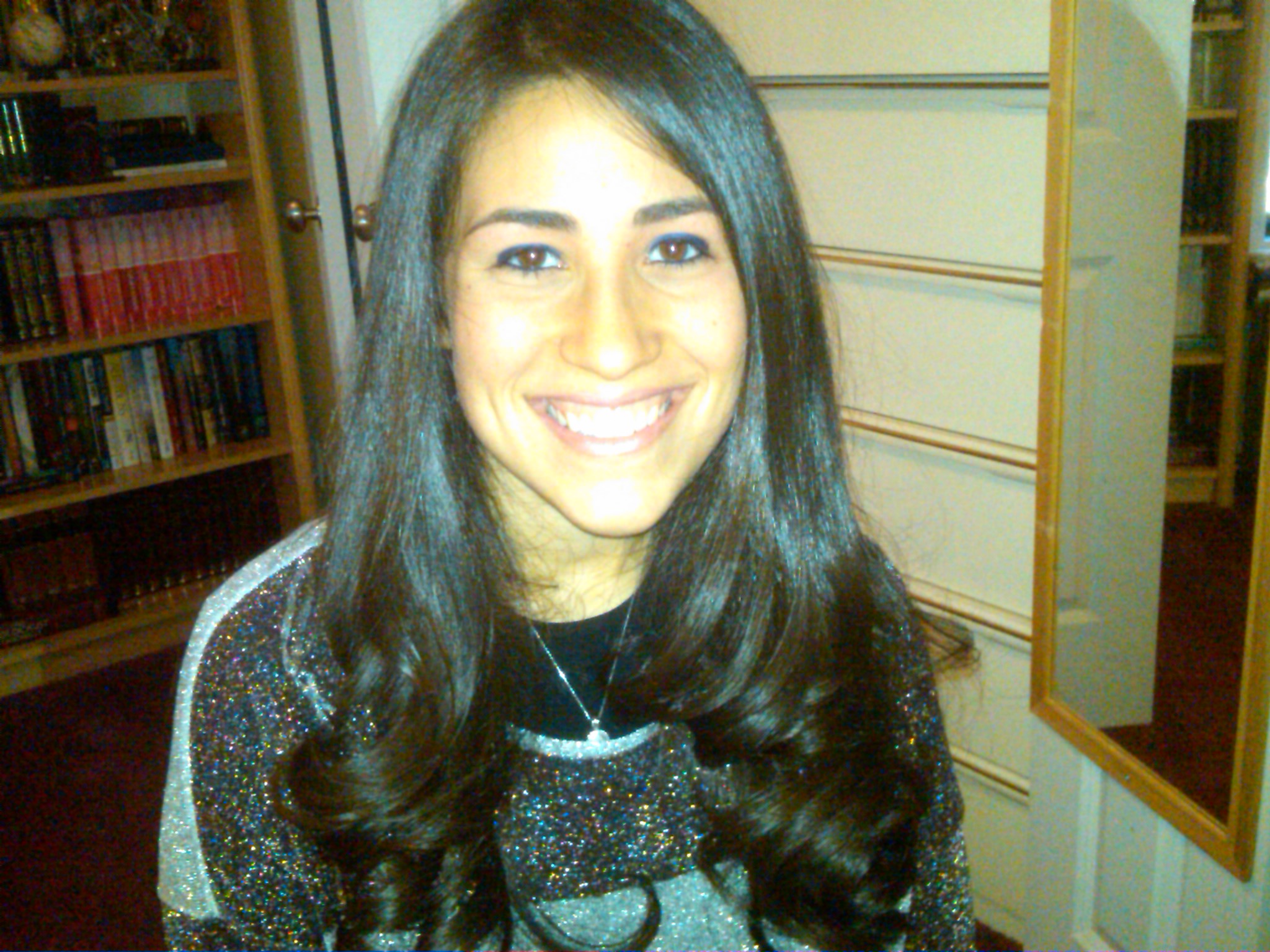 Debra Weinstein
Growing up in the "Big Apple," Debra always demonstrated the New Yorker confidence and perseverance. Stern College for Women was the obvious choice to complete her undergraduate studies. At Stern College, Debra enjoys the camaraderie of her peers and the college has become her epicenter for both personal and professional growth. Debra has chosen a career in accounting and is currently in her senior year at the Sy Syms School of Business. Her determination and motivation has set her apart on her journey toward her CPA. She currently balances her courses with practical, hands-on experiences interning at Braun Business Management, as well as developing sharp managerial skills as the president of the Accounting Society. She organizes and plans student events and site visits while still finding time to volunteer for various chesed projects and connecting with family and friends. Throughout her personal and professional growth, the SGC was there for guidance and support. Debra was determined to interview with the "Big 4," which she did through on-campus recruiting with the SGC. She obtained offers from both Deloitte and Ernst & Young, and accepted the Summer Internship at Ernst and Young, her top choice.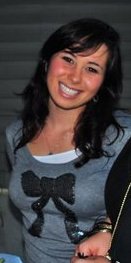 Judith Frankiel
Judith hails from sunny Los Angeles, California, and came to Stern College for Women to study political science and minor in business. As a college junior, she is very interested in politics and Israel advocacy and heard about the AIPAC Diamond internship from her peers in YUPAC (Yeshiva University's pro-Israel lobbying group). Judith was immediately interested in applying but nervous about the professionalism of her cover letter and resume, so she had them reviewed by the SGC. Its staff's suggestions and revisions were invaluable. She was offered the internship and plans on interning at AIPAC during this fall and spring. In the past, Judith has undertaken other internships/volunteer work helping Congresswoman Maloney on her re-election and campaigning for Kirsten Gillibrand in her run for state senator. In addition, she has taken advantage of building her leadership skills by becoming actively involved in various on-campus clubs including Stern College's Soccer Team, the Chesed Club and the J. Dunner Political Science Society. This past summer, she was also awarded the Azrieli Fellowship in Public and International Affairs to work in the Center for Near East Policy Research, an international media clearing house and outlet for news in Israel.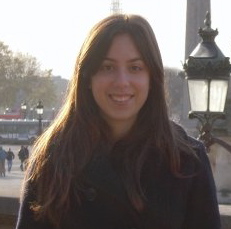 Sasha Bogursky
Sasha grew up in New York City and since high school has been fascinated with the field of journalism. Wanting to make sure she attended college at the epicenter of the industry and continue her Jewish studies as well, Sasha found that Stern College for Women proved an ideal choice. Because journalism is such a competitive field, she sought as many internships as possible to optimize her chances of employment upon graduation and to gain valuable experiences and skills. She worked as an intern at The Media Line, a professional journalistic organization in Jerusalem, as well as at PresenTense. Upon returning to New York, she interned at Talkline Communications Network and the Republican Jewish Coalition. She is most proud of securing a summer internship this past summer at Fox News. Sasha credits the SGC at YU for helping her secure this prestigious position. She said, "I got this position because I always read the weekly emails distributed by SGC and saw that there was an upcoming career fair in which YU was participating." She noticed that Fox News would be attending and was looking for interns, so she applied for an on-site interview and was granted one. Throughout the whole process, the SGC was there to help her with developing a professional resume and cover letter and by preparing her for the interview. She advises fellow students, "Go to the SGC! It's never too early to take on internships. You really want a few because they are critical to students landing full-time positions. Do as much as you can and treat everyone you meet with respect and professionalism. You never know who will be a potential lead."
Nina Garkavi
Right after graduation, Nina started a paid marketing internship with Integrated Media Solutions with potential to lead to a full-time role. The Sy Syms School of Business student with a major in marketing and a minor in information systems found her position by posting her resume on YU CareerLink, where a YU alum saw it and contacted her.
Born in Moscow, Russia, and raised in Seattle, WA, Nina had many internships while at YU, including with Versace, Yves Saint Laurent, Allied Advertising, American Family Insurance and Clear Channel Radio Station Kube 93 FM. She found most of them through networking and making contacts at career fairs and site visits. A successful job search, Nina says, requires personal determination and motivation. She encourages students to have resumes reviewed frequently by the SGC and to personalize a resume for every position, because no two companies are the same.
Joseph Azulay
As a sophomore in the Sy Syms School of Business, Joseph attended the Wall Street Forum, organized by the SGC, where he introduced himself to someone who works in the Tax Department of Goldman Sachs. Afterward, Joseph followed up. He worked with the SGC on both his resume and with interview preparation and then landed an internship at Goldman Sachs. ''Talk to anyone you meet,'' Joseph says, ''because anyone can help you get your foot in the door.''
Jordana Chernofsky
Jordana saw a flyer advertising an internship opportunity with "The Rachel Ray Show." It was posted on YU CareerLink, and she decided to apply. She then stopped by the SGC during walk-in hours and scheduled a mock interview. The Stern College student majoring in fine arts with a concentration in graphic design and illustration landed the internship. She plans on interning in the art department of "The Rachel Ray Show," where she will assist with designing the props and sets used on the show.
Jordana plans to go to graduate school to study art therapy and would like to freelance in graphic design. ''Many students in the arts feel discouraged and they should not,'' she says. ''There are opportunities out there. You just to need to work hard to find them and keep your eyes open. Students need to do what they love to do, be confident and be open to new opportunities.''
Ira Twersky
After his sophomore year, Ira took part in the Social Work Rusk Internship at NYU Langone Medical Center. From Elizabeth, NJ, Ira is considering a career in psychology, and the internship will expose him to a clinical setting. Ira's advice is to use all available resources at the SGC in order to find an opportunity because there are a lot of options and it's difficult to do it alone. In particular, he urges students to work with faculty members. They can help with searches and offer valuable insight.