Vehicles and Accidents
Vehicle Safety And Accident Prevention
Yeshiva University (YU) is committed to promoting the safe operation of University-owned, -rented or -leased vehicles, to encourage the safety of drivers and passengers and to minimize physical damages and third party claims against the University.
Only authorized drivers affiliated with YU in the capacity of faculty, staff and/or students will be allowed to operate a YU vehicle. The use of any University vehicle for non-University related activities is strictly prohibited.
Eligible Drivers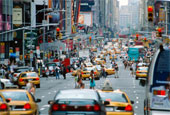 All authorized drivers must be at least 25 years old and hold a valid and current United States driver's license for the class of University Vehicle that the individual drives or seeks to drive.
Authorized drivers are University staff, faculty, authorized campus security staff and others who have received appropriate authorization to utilize a YU vehicle.
In order to determine that a driver has an Acceptable Motor Vehicle Record, the driver must submit a copy of his/her Driver's License and a completed MVR release form to the Risk Management Department authorizing the University to obtain the driver's MVR.
The driver must operate the vehicle safely in accordance with all applicable federal, state and local motor vehicle laws and university ordinances, and regulations
Driving while under the influence of alcohol or drugs is strictly prohibited
If you are issued a moving violation while operating, this must be immediately reported to your supervisor. Traffic and parking violations are not considered reimbursable costs.
Seat Belt Use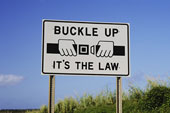 All faculty, staff and students of the University must wear seat belts when operating or driving in a University-owned vehicle. This includes any vehicle on campus or while on University business. It is the driver's responsibility to ensure that all persons are properly secured before the vehicle is put in motion.
Seat belts must be worn at all times by drivers and passengers
Vehicular Accidents
All vehicle accidents should be reported immediately to the following:
The police department (and security, if on campus)
The department supervisor
Risk Management Department
Traffic, Parking and Toll Violations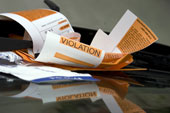 The University assumes no liability for any employee cited for, toll plaza violations or convicted of, illegally operating or illegally parking, while operation any University vehicles. The employee shall be personally responsible for any and all expenses, costs, penalties, fines or other consequences which may result from such citation, conviction or arrest.
University employees, who receive a citation for traffic or parking violations, whether they are operating University or personal vehicles, are responsible for personally settling any fines or liabilities. Fines, penalties and legal fees are non-reimbursable.
Use Of Personal Vehicles
The use of personal vehicles for University business is not recommended as the individual's insurance policy will be primary and the University's liability coverage will be excess in the event of an accident. This could negatively affect the vehicle owner's insurance depending on their driving history. Although there may be times when this practice is necessary, it is the department's responsibility to inform employees of the risk involved.