Special Events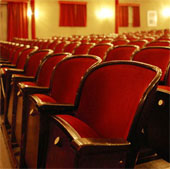 Special Events Liability Insurance
Special Events insurance is liability protection for groups or organizations that host activities, which are not covered under the University's insurance program. The special events insurance provides liability coverage for bodily injury and property damage in addition to defense cost for claims of negligence brought on by spectators, contractors, and customers.
For a list of covered activities click here... 
Yeshiva University  requires event organizers  who host events or programs on campus for a non-University event, be insured for liability.  Organizers must provide evidence of such coverage (certificate of insurance) to the Risk Management Department two weeks prior to the event. This requirement can be satisfied by purchasing a general liability policy or by providing a certificate of insurance.
If you need to purchase general liability insurance, Yeshiva University is enrolled in the URMIA (University Risk Management and Insurance Association) TULIP Program.  This program was designed to provide low cost general liability insurance to users of University facilities through an on-line purchasing process.   Please be advise that, coverage may not be available for all types of events.  
The costs of this coverage are determined based on the following:
    Nature of the event
    The anticipated number of participants
    The number of days
 
 To access the URMIA TULIP Program to apply for a policy click here