HARAV HAGAON R. YITZCHOK NOAH BORENSTEIN ZT"L
1909-1983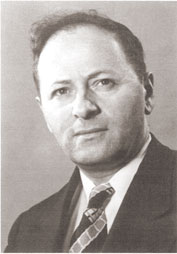 Rabbi Borenstein was born in Lithuania and studied in the Mir and Lomza yeshivot, and with Rabbi Yitzchok Zev Soloveitchik zt"l, rabbi of Brisk.
After many wanderings during World War II, he escaped by way of Russia-Japan Shanghai to Canada, where he established a yeshiva. Afterwards, he came to America and taught Torah at Tiferet Yerushalayim until 1943.
Rabbi Borenstein was then appointed a rosh yeshiva at Rabbi Isaac Elchanan Theological Seminary. He was an outstanding scholar, an extraordinary gaon, and an extremely humble and modest person. Some of his writings are published in various Torah journals, while many others remain in their original form.