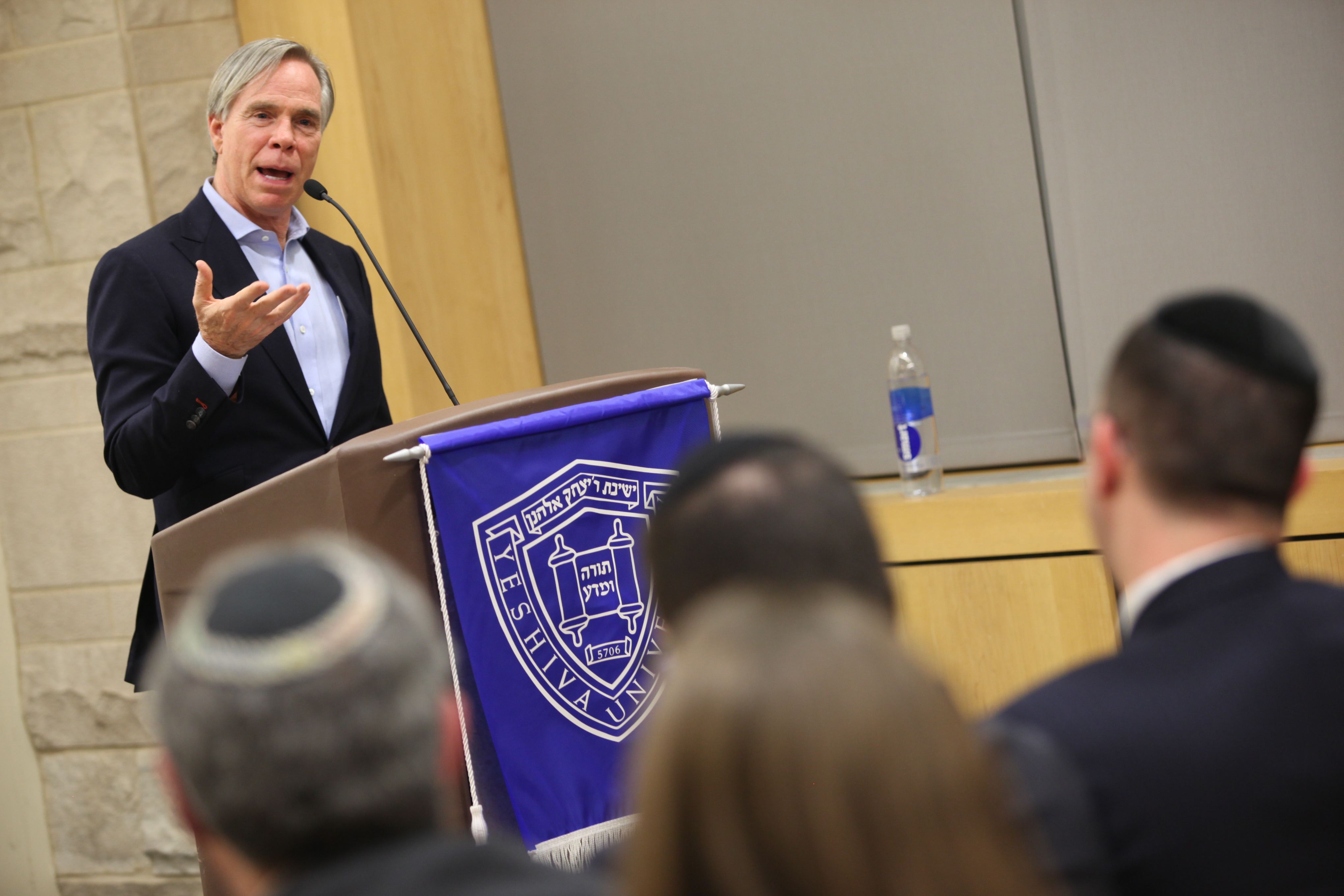 Students at Yeshiva University can major in one of several undergraduate or graduate business programs offered through the Sy Syms School of Business. YU offers a business education that integrates state-of-the-art business knowledge in the context of the highest ethical ideals—vital in today's increasingly competitive and complex global economy. Additionally, Syms has earned AACSB International accreditation—the Association to Advance Collegiate Schools of Business—which represents the highest achievement for an educational institution that awards business degrees.
Sy Syms School of Business
Business education at Syms focuses on emphasizing the centrality of ethics, entrepreneurship and experienced-based learning. While the school continues to build on the success of its BS offerings in accounting, finance, information and decision sciences, and MS in accounting programs, it has also undertaken several initiatives:
Additionally through the school's annual Doris and Dr. Ira Kukin Entrepreneurial and Executive Lecture Series, students have the opportunity to learn from some of today's most influential business leaders—groundbreakers who represent the most successful organizations in the world.
Female students at Syms study on the Beren Campus in midtown Manhattan, while male students take courses on the Wilf Campus in uptown Manhattan.