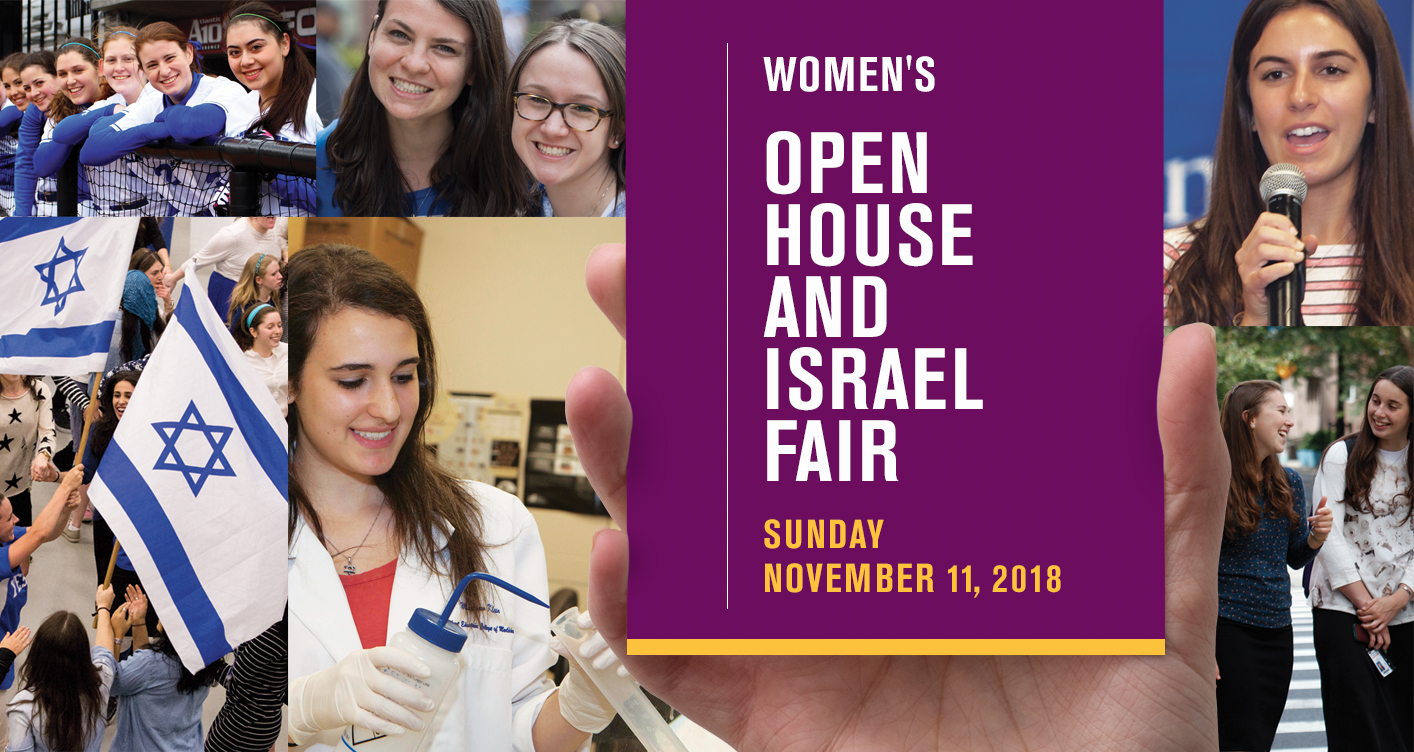 Women's Open House and Israel Fair
Each fall, YU hosts a daylong Open House, inviting high school juniors and seniors and their parents to spend a day on campus learning about the University and its programs, getting a sense of the culture and community of YU, meeting the men and women who might be their future professors and getting to know the students who might be their future classmates. 
Open House Shabbaton  
All students attending the Women's Open House are invited to spend Shabbat with our students. The Open House Shabbaton is a great way to experience Shabbat on campus with peers who are also considering Yeshiva University.  Participants will arrive on campus on Friday, November 9th and will stay in a hotel in midtown Manhattan Friday night and Saturday night.  Meals will be eaten in the cafeteria along with current YU students. Throughout Shabbat, participants will have the opportunity to interact with the tight-knit YU family and get a sense of the warm and friendly vibe here on campus.