Summer Research & Travel Courses
This summer, Yeshiva University is offering two exciting travel opportunities:
Participation in summer travel courses is by application only. See below for program details and application information.
Dig this Site! Excavations at Tell es-Safi/Gath
This course takes place in Israel from June 24 - July 20.
SOCI 1212H/BIB 1645 Archaeological Fieldwork at Tell es-Safi/Gath, Israel (3 credits)
Instructor: Jill Katz
This course is designed to provide students with the opportunity to gain academic and practical experience in the recovery and analysis of the material remains of an ancient culture. Students will participate in all aspects of the excavation, including: digging and surveying at the site, sampling soil, and recording of architecture. They will also participate in the various tasks that take place at the base camp, such as the washing and reading of pottery, soil matrix analysis, and faunal and floral identification. Field trips to other archaeological sites in the general area will be provided weekly. In addition, lectures on topics relating to the site, the archaeology of Israel, and methodology will be held three times a week.
Program Details:
Accommodations: In Israel, students stay at the Kibbutz Kfar Menachem Regional School. All food on the dig is under Kosher (Rabbanut) supervision.
Cost: The total cost of the program, excluding airfare and weekends, is $3,500 ($1,500 payable to YU for tuition; $2,000 payable to dig itself). This covers room & board, daily meals and local transportation.
This program is open to Honors students, Honors eligible students, and non-Honors students with permission of instructor. Space is limited.
To Apply:
To be considered for this program, all students must complete this application form. Application deadline: April 20, 2018.
Visiting students: Please contact Dr. Jill Katz, Program Director, prior to applying.
To Learn More: View our program flyer and brochure, or Contact Dr. Jill Katz.
Summer Travel Course in Paris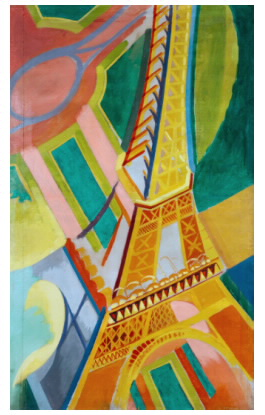 Paris, Capital of the Arts
This course takes place in Paris from June 4 - June 14.
ARTS 1973 Paris, Capital of the Arts (3 credits)
Instructor: Marnin Young
This class offers the unique opportunity to study the history of modern art in the city where it originated. From the rebellions against academic art in the middle of the nineteenth century through the avant-garde innovations in the twentieth century, Paris marked the epicenter of an earthquake in artistic practice. We will experience this history first-hand by visiting museums like the Louvre, the Musée d'Orsay, and the Centre Pompidou. We will walk through the Tuileries gardens and climb up the Eiffel Tower, wander through Montmartre and visit Montparnasse. Major exhibitions on Mary Cassatt, Pablo Picasso, František Kupka, and Marc Chagall — foreign artists who primarily worked in Paris — will help center the capital of the arts within a global context.
Program Cost: $4,500 (excluding airfare)
(Please note: program cost covers accommodations, kosher meals, transportation in Paris, and all entrance fees; this does not include flight to Paris.)
Application deadline: Wednesday, February 7
For more information and to request an application, contact Professor Marnin Young at myoung2@yu.edu or (917) 326-4824.