Administration and Staff
Paul Russo, Vice Provost and Dean
Paul Russo, PhD, is a vice provost at Yeshiva University and dean of the University's Katz School. He has over 15 years of experience in planning and leading higher education divisions with particular strengths in online education and program development. 
Before joining Yeshiva, Dr. Russo was assistant vice president for curriculum and instruction at Long Island University (LIU). As director of online programs at The City University of New York (CUNY), he helped to create the School of Professional Studies and Guttman Community College, and oversaw the Data Analytics and Information Systems Programs. He was also co-principal investigator for a $15M award to found the CUNY Center for Big Data. Dr. Russo holds a PhD in technology management from New York University, an MBA from the University of Dallas, an MS in electrical engineering from Vanderbilt University and a BS in physics from Loyola University. Read Dr. Russo's full biography.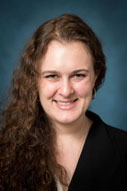 Sofia Binioris, Director of New Programs & Special Initiatives
Sofia.Binioris@yu.edu  I  212.960.5400 ext. 190
Sofia Binioris was instrumental in the launch of The Katz School. As the school's Director of New Programs and Special Initiatives, she leads new degree development, instructional design, and student support. She also supervises the school's undergraduate programs. Sofia comes to YU after a decade in university curriculum and program development, student support, academic counseling and faculty development. As program specialist and curriculum coordinator at The City University of New York's School of Professional Studies, she developed and launched numerous certificate and degree programs for adult and professional students, including CUNY's first Bachelor's in Human Relations. She has taught courses in adult basic education, developmental reading and writing, and college composition at CUNY's LaGuardia Community College and The City College of New York. Sofia holds a BA in politics and economics from the University of Massachusetts and is completing an MA in Language and Literacy at The City College of New York.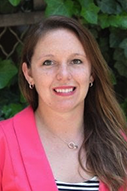 Rachael Dylenski, Executive Director of Academic Programs
Rachael.Dylenski@yu.edu  I  212.960.5400 ext. 5830
Rachael comes to us from New York University where she spent the last ten years of her professional career. While working at NYU, Rachael obtained her Master's degree in Higher Education and Student Affairs. In her previous role(s), she was responsible for recruiting, hiring and training faculty to teach across five master degree programs. Additionally, in her previous roles, she oversaw curriculum development as well as the implementation of program-based initiatives.
In her free time, Rachael enjoys traveling and considers herself an amateur photographer.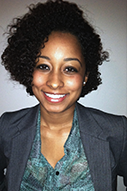 Naeema Hernandez, Academic Project Manager
Naeema.Hernandez@yu.edu  I  212.960.5400 ext. 5049
Naeema Hernandez, J.D., is the Academic Project Manager at The Katz School. She has a BA in Politics and English from Mount Holyoke College and a JD from Boston University School of Law. Naeema's years of experience in education, nonprofit and community-based organizations, family and community engagement, and advocacy point to her deep commitment to community empowerment and educational equity. After graduating from law school, Naeema worked as a lead policy analyst and community organizer with the Boston School Reform Project at Massachusetts Advocates for Children. She has also worked as the Assistant Director at Northeastern University School of Law's Center for Coop and Professional Advancement, an Urban Fellow at New York City Department of Education in the Office of Multiple Pathways to Graduation, and as a Family Engagement Program Associate in low-income communities in the South Bronx. Naeema Hernandez has visited 17 countries, and loves new spicy cuisines and creative writing.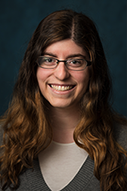 Malka Sigal, Student Services Coordinator
Malka.Sigal@yu.edu  I  212-960-5400 ext. 6150  
Malka Sigal is the Student Services Coordinator at The Katz School. Malka has been at Yeshiva University for over five years, as both a student and an employee. Her experience in the YU community informs her role as Student Services Coordinator, where she focuses on connecting Katz students with University services and resources. Malka obtained her BA from Stern College for Women, majoring in Physics and Jewish Studies and minoring in Studio Art and Business.
After her graduation, she served as the Stanton Fellow in the YU undergraduate Office of Student Life, where she liaised between students and university departments to facilitate student events. Malka's previous experience includes theater performance and management, video production, and layout design.
---
Graduate Program Faculty