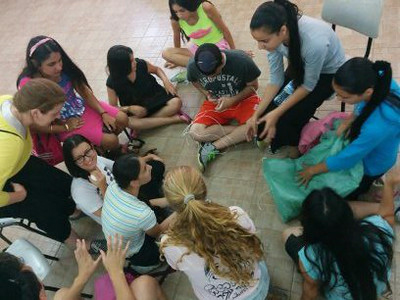 CJF in Israel: Counterpoint®
Counterpoint® in Israel, an initiative of Yeshiva University's Center for the Jewish Future® (CJF®), is the center's flagship program in Israel. Counterpoint® trains and sends YU students to Israel to run summer camps for underprivileged and at-risk Israeli youths in development towns. The program helps Israeli teenagers enhance their English written and oratory skills and bolster their self-confidence and sense of empowerment. In doing so, Counterpoint also provides these teens with safe and healthy structures during the summer months and creates positive systemic changes in the development towns that host the program.
Over 400 YU students have participated in Counterpoint®, and our students' deep passion for tikkun olam has changed the lives of thousands of at-risk Israeli teens.