Education
The Problem: 
Like people of every ethnic background, individuals of Jewish descent are faced with specific genetic concerns. While medicine has come a long way in identifying disease-causing genetic mutations and testing for susceptibility for these diseases, the Jewish community has little knowledge about the importance and availability of these tests. Many people know to get screened for Tay-Sachs disease and other recessive conditions that could affect offspring before they start having children, but few know that being Jewish can also affect their chances to develop hereditary breast and ovarian cancer and other adult-onset disorders. Our goal is to address this problem so that individuals can take ownership of their genetic health.
The Solution: 
Online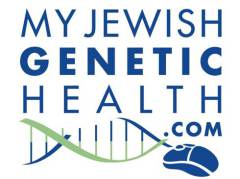 Our MyJewishGeneticHealth.com online educational series consists of "lessons," prepared by experts in various fields of science and medicine, about genetic diseases commonly found in the Jewish population. Each "lesson," consisting of online webinars and complementary materials, is designed to provide an overview of a disease, condition, or related technology or concept, in addition to addressing the question, "What does it mean for me because I am Jewish?"  The end goal of MyJewishGeneticHealth.com is not only to boost awareness and education, but also to enable individuals to become active participants in ensuring their own health and well-being. 
Our BRCAcommunity.com website is dedicated to educating the Jewish community about BRCA gene mutations, about how to assess one's own risk factors for hereditary breast and ovarian cancer, and about the various medical management and reproductive options available for BRCA gene mutation carriers.
Our Team also regularly contributes posts at our Program blog, "The Gene Scene," to help educate the community about other issues in the Jewish genetic health realm. 
Live
  We raise awareness by offering live educational symposia in the form of lectures and panel discussions to various sectors and denominations of the community, including the lay community, students, Rabbis, Rebbetzen and other Jewish community leaders. If you are interested in bringing an educational event to your school, synagogue or community, please email us at jewishgenetics@yu.edu. We also work closely with Yeshiva University's Center for Jewish Future to educate the rabbinical and community leadership on genetic health issues, and offer suggestions on how to provide pastoral care and referrals to those who are facing genetic health issues. 
Print  

  We educate the community about important Jewish genetic health issues through many print avenues, including newspaper and magazine articles, as well as materials that can be printed and distributed within Jewish communities.