Contact Us
For more information about the Yeshiva University S. Daniel Abraham Israel Program, please feel free to contact us at either our Israel or New York office.
Israel
Yeshiva University S. Daniel Abraham Israel Program
40 Duvdevani Street
Jerusalem 96428
Israel
Phone: 02.531.3020
Phone from the U.S. and Canada: 917.484.5020
Fax: 02.531.3021
E-mail: sdaip@yu.edu
Follow Us On Facebook
New York
Yeshiva University, Office of Admissions
Furst Hall Suite 101
New York, NY 10033
Telephone: 646.592.4440
Fax: 646.390.1816
E-mail: yuadmit@yu.edu
Our Staff in Israel
Stephanie Strauss
Director
054.628.2711
USA Direct #: 201.645.4664
stephanie.strauss@yu.edu
After working for several years as a registered nurse at a NJ hospital, Stephanie moved to Israel with her family and joined the SDA Israel program staff in early 2005. Working as an Israel adviser for the women's schools, Stephanie connected with students on the Israel program, and implemented new programs and initiatives as part of the services offered by the YU Israel Program. Since June 2011, Stephanie has assumed responsibility for the S. Daniel Abraham Israel Program, taking it into the current recruitment season and bringing renewed energy and a new perspective on recruitment and services. Together with her staff of six, Stephanie and the team dedicate themselves to building relationships with students and schools on the program, to collaborating with the NY admissions team, and improving the already outstanding mission and work of YU in Israel.
---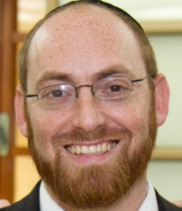 Rabbi Josh Frohlich, MSW
Assistant Director
054.227.2880
josh.frohlich@yu.edu
Rabbi Josh Frohlich was already part of the YU family as a young teenager when he spent his high school years at MTA. After learning in Ohr Yerushalayim for a year and a half, Josh returned to YU and earned his BA in Economics, while becoming a close talmid of Rav Yonason Sacks. After graduation, he learned in Rav Schachter's Kollel for 2 years and then made aliyah and was a member of YU's Gruss Kollel for three years. During that time, Josh received Semicha from Rav Zalman Nechemia Goldberg and also earned his MSW degree as part of Wurzweiler's Block Program. Josh then joined the staff of the S. Daniel Abraham Israel Program as an Israel Adviser and continued on to his current position as the Assistant Director. Josh continues assisting talmidim along a path of continued growth.
---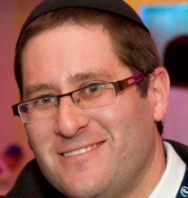 Rabbi Jonathan Cohen
Admissions Coordinator
054.227.2850
jonathan.cohen@yu.edu
Originally from West Hempstead NY, Rabbi Jonathan Cohen attended Yeshivat Shaalvim and continued his learning at Yeshiva University, where he earned a BS in Accounting from the Syms School of Business. Following graduation, Jonathan returned to Israel where he was a madrich in Yeshivat Reishit Yerushalayim. Before joining the Israel Program staff as an Israel adviser for the men, Jonathan made aliyah with his wife Tzivia and their children to Yeshivat Shaalvim where he served for six years as a popular Shoel u-Maishiv. Using his energetic personality to liven up the beit midrash, he developed strong relationships with many of the talmidim there and continues to inspire and aid students towards their journey to Yeshiva University.
---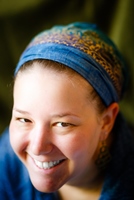 Ayala Hyman
Admissions Coordinator
054.334.1354
ayala.hyman@yu.edu
Hailing from Brooklyn, NY, Ayala graduated from Stern College with a BA in Art. After graduation, she made Aliyah and took up the position of madricha at Shaalvim for Women for two years. Ayala also spent some time learning at Matan in Jerusalem and has begun a Master's Degree at The Hebrew University in Non-profit Management. Before beginning this job at SDA, Ayala worked for University Housing and Residence Life at Yeshiva University as a Resident adviser and held positions at both Camp Moshava and Camp Nesher in informal education.
---

Sarah Bayer
Admissions Coordinator
054.425.5300
sarah.bayer@yu.edu
Sarah Bayer is originally from Los Angeles, California, and a graduate of Stern College for Women. After attending Midreshet Moriah in Jerusalem, Sarah studied Judaic Studies and Business at Yeshiva University. She spent her time on campus involved in extra-curricular programing specifically, Stern College for Women Student Council, Torah learning, and Jewish communal service. Following graduation, Sarah received her MA in Nonprofit Management and Leadership at the Hebrew University in Jerusalem. Sarah made Aliyah in September and is excited to be a part of the SDA team!