News & Events
RIETS not only serves as a vibrant Beit Midrash for its Talmidim but also a center and hub for the broader community. RIETS brings the community back to the Beit Midrash and brings the Beit Midrash to the community in many ways over the course of the year. Please find some of the upcoming programs below.
Back to the Beis Monthly
As many alumni were making their preparations for the Yamim Noraim, they reconnected to Yeshiva by hearing a short weekly teleconference shiur from Roshei Yeshiva. These shiurim were followed by open floor for questions with the Roshei Yeshiva.
Following a successful Elul series of telephone conferences, RIETS will be initiating a monthly Torah learning call for Yeshiva alumni. The teleconference will take place on a Thursday, adjacent to Rosh Chodesh, at 12:30PM. Fifteen minutes of discussion about a timely issue will be followed by the opportunity to ask questions.
Back to the Beis Archives from 5776
Past Events
Five Towns Shabbaton
At the beginning of March 2016, RIETS conducted a community Shabbaton in the Five Towns, networking across 17 shuls in the community. There were 2 onegs and 2 community women's shiurim in addition to over 28 shiurim given over Shabbos. It was just another way for RIETS to connect with community.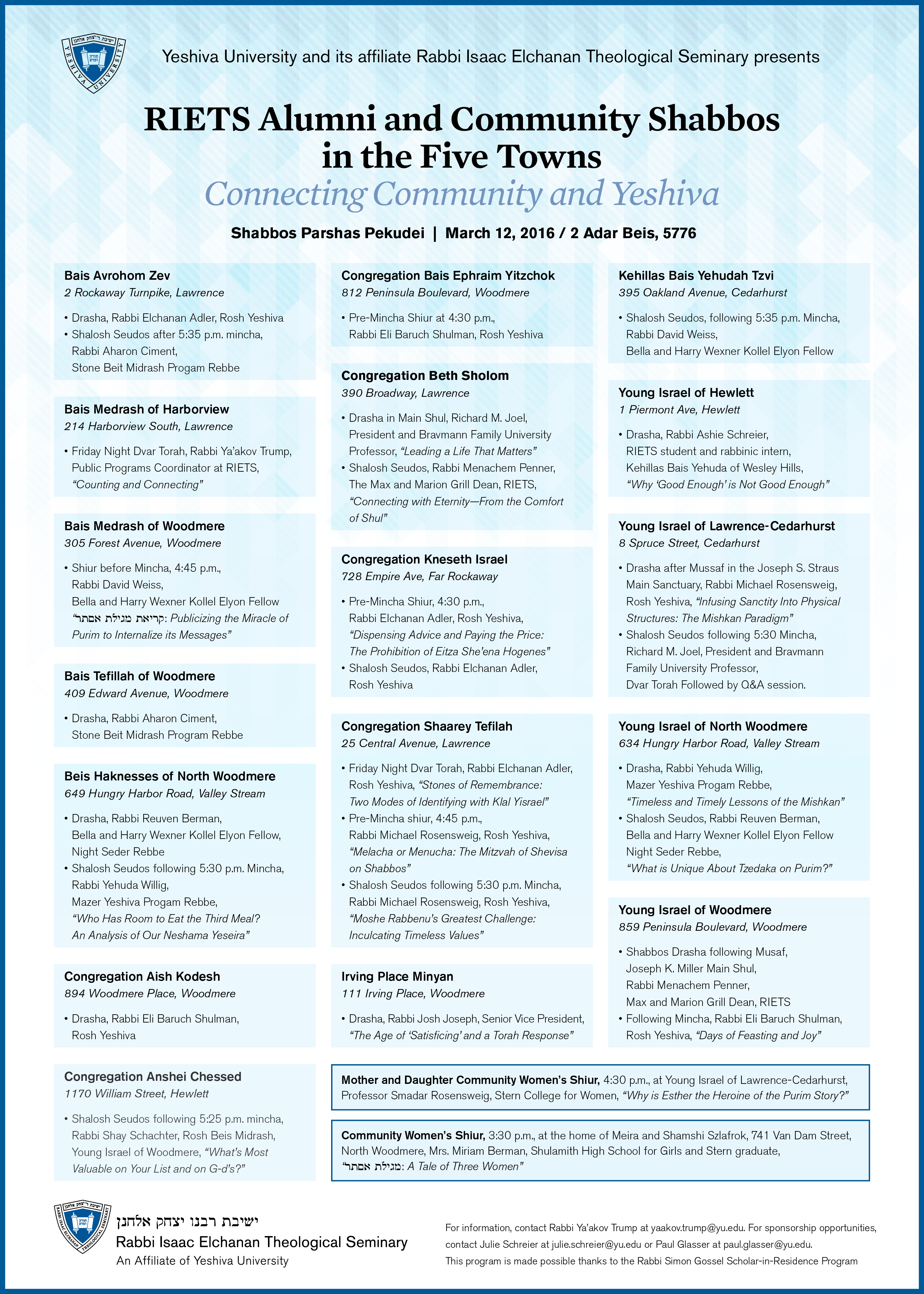 Rabbi's Rebbe Yarchei Kallah
Over President's Day weekend, Yeshiva hosted numerous shul Rabbonim from the Bergen County area. Each Rabbi brought a group of baalei batim to learn a morning seder and hear a shiur from Rabbi Aharon Kahn. The group had a true immersive experience of returning to the Yeshiva Beit Midrash.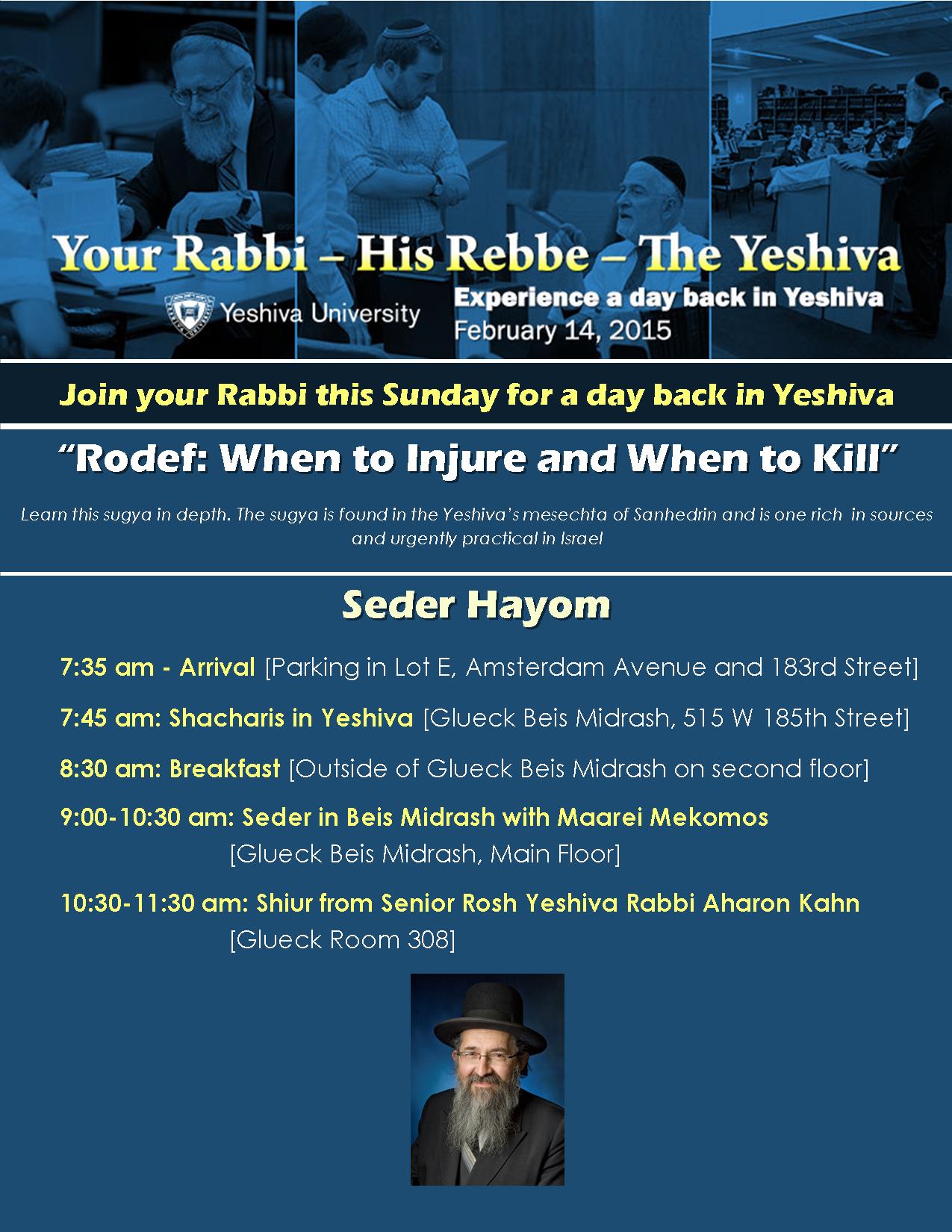 Tishrei Torahthon 5776
From around the country and the world, hundreds of people joined the Bnei Yeshiva in 15 hours of straight learning. Hundreds of people who signed up received the shiurim as they were uploaded on the hour. For the archives of this incredible program visit yutorah.com and search the tag torahthon5776