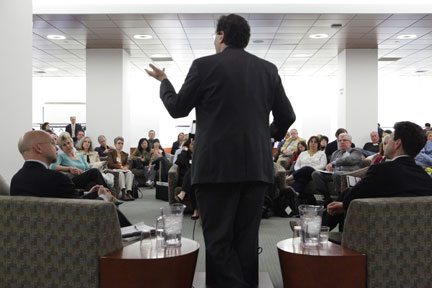 Managing at YU
Welcome Managers!
This section will provide you with important web-based tools to support you in meeting your day-to-day responsibilities and managing your operations.
While this website is still a work-in-progress, certain sections are live and can be accessed via the "Manage Employee" tab of our intranet - InsideTrack. We will update with additional information and functionality periodically. We hope that you will visit us often.
We'd like to hear from you. Please contact us here if you need to have access to the site or if you would to share your suggestions for things you'd like to see on this web page.