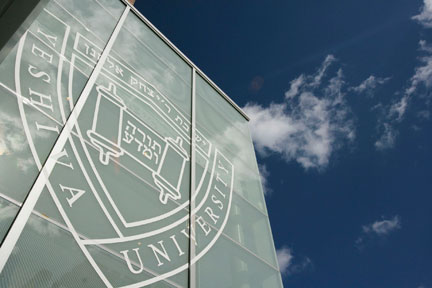 Our Commitment
Yeshiva University Human Resources Service Standards
Human Resources plays a vital role in the operations of the University and as many may have observed, the Department of Human Resources is undergoing a transformation by changing the way that we do business and operate. At this time, we would like to introduce a new Human Resources group that has evolved from a department that functions as individualized units within the institution to a department that has embraced a team-based approach and engages in collaborative problem-solving.
Our new organizational structure will be a benefit to our University constituents as we will endeavor to continuously challenge ourselves and provide the highest quality of service to our diverse, dynamic and multi-generational workforce all the while exhibiting a great degree of professionalism, courtesy and respect. We are also committed to maintaining confidentiality and all information will be managed accordingly, to the fullest extent permissible by law.
While we remain a strategic partner in support of the University and its standing as a leading, global educational institution, as outlined in the Human Resources mission statement, the following values are indicative of our commitment pledge: PROACTIVE, RESPONSIVE AND EFFECTIVE.  
Proactive: Acting in anticipation of future problems, needs or changes.
Create partnerships across the university that will enable us to gain an understanding of each area's function and impact.
Actively engage staff in efforts that identify, acknowledge, and address the diverse needs of our workforce.
Collaborate with other areas of HR to deliver a unified, value-added solution to our client's need.
Focus on providing strategic resolutions that will address future concerns rather than transactional responses which may only resolve the problem at hand.
Responsive: Addressing issues appropriately and in a timely fashion.
Acknowledge and resolve all client issues and respond promptly to all requests.
Our clients will be apprised of the status of their request and when to expect information.
Provide our clients with realistic delivery times based in the nature of the request.
Manage multiple demands and competing priorities while always maintaining quality.
Continually strive to improve processes, our level of knowledge and expertise to better address our client needs now and in the future.
Recognize and employ effective partnerships in marshalling University-wide resources.
Effective: Producing a decided, decisive or desired effect.
Be committed to quality in all that we do.
Be committed to communicating in an open, direct and honest manner.
We will try to get it right the first time and look for ways to exceed member expectation in every encounter.
We will be responsive to feedback about how we can better meet the needs of our clients; and we will also encourage our clients to let us know when we do things well and when we need to improve.