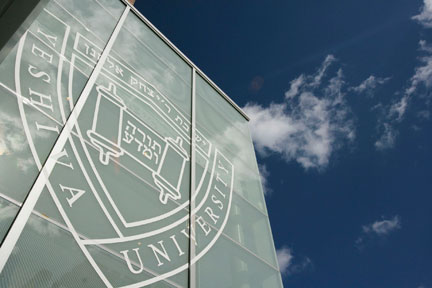 Our Mission
The Human Resources Department's mission is to extend the University's standards of academic excellence and its vision into its work environment.  We strive to give every employee the opportunity to grow and thrive and to provide a place of work that respects the whole person and allows faculty and staff to grow and achieve their highest potential. 
As a Yeshiva University Employee you will join a warm, challenging community that offers a stimulating work environment, tangible employee benefits and true quality of life advantages. The most compelling aspect of working at YU is the sense of mission and community that pervades every school and every department.  Our culture strives for excellence and endeavors to ensure the satisfaction and success of all our community members. We expect all our employees to take pride in their employment and to recognize the responsibility of belonging to the Yeshiva University community.
Our Commitment
Human Resources is your primary resource for information about university policies, professional development, benefits, compensation, and all employment issues or concerns.  The HR Staff Members offer exemplary service intended to enable the University to attract, retain, develop and reward a diverse and world-class workforce.
We serve as strategic partners in creating a positive and supportive working and learning environment that fosters a high performing workplace based on accountability, collaboration and teamwork
We seek to identify and empower faculty and staff to pursue opportunities for career growth, personal growth and continuous learning.
We demonstrate a service ethic that is proactive, responsive, and effective and will serve as change agents for continuous improvement.
We foster and encourage strong communications between the University and its current, retired, and prospective faculty and staff members.