Student and Faculty Highlights
Presentations, Publications, and Professional Achievements
Student-authored or co-authored 87 publications and presentations to professional and lay audiences during the 2014-16 academic years. 

Alumni-authored or co-authored more than 280 

articles and presentations to professional and lay audiences from 2010-16.
Program faculty members authored or co-authored 95  publications and presentations to professional and lay audiences in the 2014-16 academic years. 
Upcoming Conferences    
National Association of School Psychologists, Annual Convention - February 21-24, 2017 - San Antonio TX.
Society for Cross-Cultural Research 46th Annual Meeting - March 1-4, 2017, In New Orleans, LA. 
American Psychological Association, Annual Convention - August 3-6, 2017, in Washington, D.C. 
Job Announcement  
You can find job announcements at our program's 

Listserv

 

If you are a student or alumnus from our program or a faculty member, you can join this listserve. See our "

Resources

" page for other career search links.
 Highlights from Student, Faculty, and Alumni Events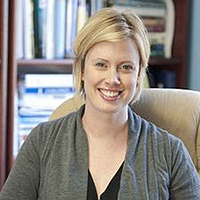 Dr. Tracy Prout, assistant professor in the School-Clinical Child Doctoral Program at the Ferkauf Graduate School of Psychology, was recently awarded a two-year grant from The FAR Fund (www.farfund.org) to conduct a controlled trial of Regulation Focused Psychotherapy for Children (RFP-C; Hoffman & Rice with Prout, 2016) as a treatment for oppositional defiant disorder (ODD) in children ages 5-12. RFP-C is a novel, manualized, time-limited psychodynamic treatment approach for children who manifest disruptive behaviors and emotional dysregulation. These behaviors have high prevalence rates, frequently result in the referral of young children to mental health providers, and are costly to the healthcare system overall. This sixteen-session (plus four sessions with parents) psychotherapy method operationalizes an individual therapy approach in which the clinician iteratively addresses a child's disruptive behaviors, including abrupt interruptions in the play, as strategies to avoid painful affect, RFP-C is hypothesized to address developmental immaturity of the implicit emotion regulation system (Rice & Hoffman, 2014). Currently, there are no empirically supported psychodynamic treatments for children and adolescents with disruptive behavior problems. This study will, therefore, investigate a novel approach to the treatment of ODD and, if successful, begin to establish the evidence base for RFP-C. 
---
The Ferkauf School-Clinical Child Faculty and Students Welcomes Dr. Erum Nadeem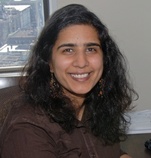 Dr. Nadeem will join the School-Clinical Child Psychology faculty in August 2015. Dr. Nadeem is a clinical psychologist who studies the quality of mental health care and the implementation of evidence-based treatments in schools and community settings. She is  currently completing a study utilizing a community-partnered research approach to improve  trauma care in schools, is conducting research focused on teacher consultation supporting the use to effective classroom practices for students with behavioral needs, and is  collaborating on a project designed to improve access to early services for young children at  risk for autism spectrum disorders. Dr. Nadeem also conducts observational, and intervention studies focused on the implementation of evidence-based treatments for a range of childhood disorders across New York City and New York State through partnerships with community clinics.  Finally, Dr. Nadeem has strong research interests in Latino mental health, community partnered research methods, and ethnic disparities in mental health and academic outcomes.
Dr. Nadeem earned her Ph.D. in Clinical Psychology at the University of California, Los Angeles She then obtained post-doctoral training in health services research through the UCLA School of Public Health-RAND Health Services Training program and worked in the UCLA Health Services Research Center.  Dr. Nadeem is a national trainer and expert in the Cognitive Behavioral Intervention for Trauma in Schools (CBITS), and an investigator in NYU's IDEAS Center for improving the implementation of evidence-based services for children and families (PI, Kimberly Hoagwood).
---
Congratulations to Dr. Greta Doctoroff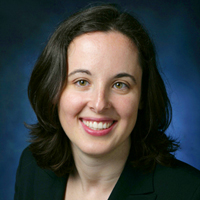 Dr. Greta Doctoroff has been promoted to the rank of Associate Professor and has been awarded tenure. Greta joined our faculty in 2007. Her research and scholarship have focused on the development and prevention of conduct problems and school failure in young children, particularly those growing up in poverty. You can learn more about Greta and her work by visiting the Research link.