Student and Faculty Highlights
Presentations, Publications, and Professional Achievements
Student-authored or co-authored 87 publications and presentations to professional and lay audiences during the 2014-16 academic years. 
Alumni-authored or co-authored more than 280 articles and presentations to professional and lay audiences from 2010-16.
Program faculty members authored or co-authored 97 publications and presentations to professional and lay audiences in the 2014-17 academic years. 
Upcoming Conferences
New York Association of School Psychologist, Annual Convention - October 19-21, 2017, in White Plains, NY.
Association for Behavioral and Cognitive Therapies 51st Annual Convention, November 16-19, 2017, San Diago, CA.
National Association of School Psychologists, Annual Convention - February 13-16, 2018, in Chicago, IL.
American Psychological Association, Annual Convention - August 9-12, 2018, in San Francisco, CA.
Job Announcement
You can find job announcements at our program's Listserv
If you are a student or alumnus from our program or a faculty member, you can join this listserve. See our "Resources" page for other career search links.
---
Highlights from Student, Faculty, and Alumni
---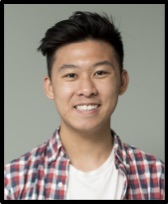 Thomas Kui, a third year student in the School-Clinical Child Psychology Program, has been selected as a fellow for the SCCAP Leadership Education to Advance Diversity (LEAD) Institute.
American Psychological Association's Society of Clinical Child and Adolescent Psychology (SCCAP; APA Div. 53) created the Leadership Education to Advance Diversity (LEAD) Institute to foster professional development, networking, and leadership skills for graduate students and early career professionals.  Fellows at the LEAD institute will attend a full-day conference in Miami, Florida, in conjunction with the SCCAP sponsored Miami International Child and Adolescent Mental Health (MICAMH) conference, where invited guest speakers will address topics such as: leadership in the community, cultural sensitivity in practice, tips on publishing, and engaging in media psychology.
---
Dr. Greta Doctoroff, associate professor of psychology at Ferkauf Graduate School of Psychology, recently published two articles. She co-authored an article in the Journal of Clinical Child and Adolescent Psychology with Dr. Anil Chacko from New York University titled, "Engaging fathers in effective parenting for preschool children using shared book-reading: A randomized controlled trial."  The study discusses the results of a program developed for the project called Fathers Supporting Success in Preschoolers (FSSP).  Doctoroff also recently published a study in the Journal of Applied Developmental Psychology that examined how mother-child interactions during a homework-like task related to elementary school children's reading achievement titled, "Doing homework together: The relation between parenting strategies, child engagement, and achievement."  Read more about Dr. Doctoroff's articles in Faculty News.
---
Ferkauf alumna and NYU Child Study post-doctoral fellow, Dr. Samantha Busa, co-authored an article published by the Huffington Post on how rhetoric surrounding the military ban affects transgender youth.  The article titled, "What the New Military Ban Says to our Transgender Youth," discusses how systematic discrimination endangers the well being of transgender young people and there families.  Read the article here.
---
Congratulations to Tiffany Rodriguez, a current fourth-year who was awarded  the  Yeshiva  University Point of Light award recognizing students, faculty, and  alum who exhibit exceptional  strength in their respective areas.
Ms. Rodriguez's award focused on asylum work conducted with Dr. Auerbach  and Dr. Salton of    Yeshiva University. The asylum work included completing  psychological evaluations for those  seeking asylum as well as submitting the  affidavits to immigration court. 
---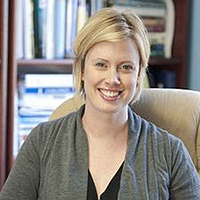 Congratulations to Dr. Tracy Prout, who was awarded a minigrant from the NYS Parenting Education Partnership (NYSPEP).  These funds will be used to help increase access to Regulation Focused Psychotherapy for Children, a manualized, time-limited psychodynamic treatment approach for children who manifest disruptive behaviors and emotional dysregulation (RFP-C; Hoffman & Rice with Prout, 2016).
---
The Ferkauf School-Clinical Child Faculty and Students Welcomes Dr. Erum Nadeem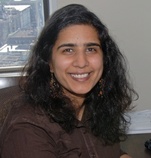 Dr. Nadeem will join the School-Clinical Child Psychology faculty in August 2015. Dr. Nadeem is a clinical psychologist who studies the quality of mental health care and the implementation of evidence-based treatments in schools and community settings. She is currently completing a study utilizing a community-partnered research approach to improve  trauma care in schools, is conducting research focused on teacher consultation supporting the use to effective classroom practices for students with behavioral needs, and is  collaborating on a project designed to improve access to early services for young children at  risk for autism spectrum disorders. Dr. Nadeem also conducts observational, and intervention studies focused on the implementation of evidence-based treatments for a range of childhood disorders across New York City and New York State through partnerships with community clinics.  Finally, Dr. Nadeem has strong research interests in Latino mental health, community partnered research methods, and ethnic disparities in mental health and academic outcomes.
Dr. Nadeem earned her Ph.D. in Clinical Psychology at the University of California, Los Angeles She then obtained post-doctoral training in health services research through the UCLA School of Public Health-RAND Health Services Training program and worked in the UCLA Health Services Research Center.  Dr. Nadeem is a national trainer and expert in the Cognitive Behavioral Intervention for Trauma in Schools (CBITS), and an investigator in NYU's IDEAS Center for improving the implementation of evidence-based services for children and families (PI, Kimberly Hoagwood).
---