Faculty Directory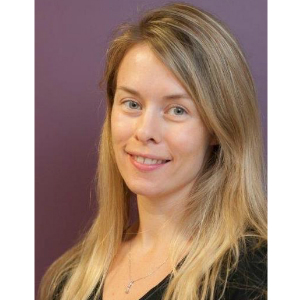 Kate
Walsh
ASSISTANT PROFESSOR OF PSYCHOLOGY, FERKAUF GRADUATE SCHOOL OF PSYCHOLOGY
Dr. Kate Walsh is an Assistant Professor of Psychology (tenure-track) in the Clinical Psychology Program of the Ferkauf Graduate School of Psychology. She received her B.A. from Boston University and her PhD from the University of Nebraska-Lincoln. She completed her internship at the National Crime Victims Center, Medical University of South Carolina and a postdoctoral fellowship in the Department of Epidemiology at Columbia University. Dr. Walsh joined the faculty in Fall 2014 and has taught courses in Cognitive Assessment and Violence, Emotion Regulation, and Substance Abuse. Her research focuses on trauma exposure, particularly sexual assault, and mental health outcomes including posttraumatic stress disorder, substance use disorders, and emotion dysregulation.
She has a particular focus on mechanisms including emotion dysregulation and neuroendocrine reactivity that explain why some individuals exposed to GBV go on to develop a host of negative sequelae while others do not. She has received funding from the National Institute on Drug Abuse (NIDA) to identify biopsychosocial pathways to developing substance use and risky sexual behaviors. She was also recently invited to submit a funding proposal to the Department of Defense to develop an intervention to prevent sexual harassment and assault in the military, and she has a number of ongoing projects focused on sexual assault in other settings (college, prison, adolescents).
Dr. Walsh is currently the recipient of a NIDA Loan Repayment Program grant, and she also recently received two competitive NIDA travel awards to present research at national meetings of the American Psychological Association and the College of Problems on Drug Dependence.
kate.walsh@einstein.yu.edu
Resnick campus - Rousso Building
Room#143
Resnick campus - Van Etten Building
Room#5C35