Faculty Directory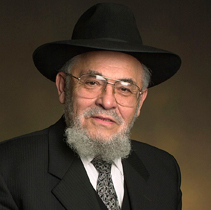 Moses
D.
Tendler
Rabbi Isaac and Bella Tendler Chair in Jewish Medical Ethics; Professor of Biology; Rosh Yeshiva
PhD, Columbia University,
Rabbi Moshe Tendler is the Rabbi Isaac and Bella Tendler Professor of Jewish Medical Ethics and a professor of biology and a rosh yeshiva in the Rabbi Isaac Elchanan Theological Seminary at Yeshiva University. He is the leading expert on medical ethics as it pertains to Jewish law and the author of PRACTICAL MEDICAL HALAKHAH, a textbook of Jewish responsa to medical issues, and PARDES RIMONIM, a book about the halachot of taharat mishpacha. Rabbi Tendler has been one of the most vocal supporters of Jewish organ donation and a strong advocate for brain death criteria to be adopted as an acceptable definition of death under Jewish law. Rabbi Tendler has written extensively on euthanasia, infertility, end of life issues, organ donation, and brit milah. He is the spiritual leader of the Community Synagogue in Monsey, NY, and chairs the bioethical commission of the Rabbinical Council of America and the Medical Ethics Task Force of UJA-Federation of Greater New York.
Wilf campus - Furst Hall
Room#26