Faculty Directory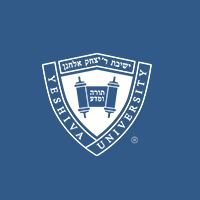 Gamliel
Shmalo
Adjunct Instructor in Jewish Philosophy
BA, University of Pennsylvania,
Rabbinic Ordination, Machon Harry Fischel,
Rabbi Gamliel Shmalo is the Educational Director of Meor NYU and teaches Jewish philosophy and law at Yeshiva University. He holds a BA from the University of Pennsylvania, and an MA from Hebrew University in Jerusalem. He has also studied at Machon Shlomo, Yeshivat Kerem B'Yavneh, and Beit Ariel Jerusalem. He has published widely on Jewish themes, and he lectures internationally. Before returning to the US he was on the faculty of Michlalah Jerusalem College and Yeshivat Ohr Yerushalyim for ten years.
Learning to Grow: A Spiritual Guide to Your Year in Israel (Kodesh Press) Orthodox Approaches to Biblical Slavery (Torah U'Madda Journal 16) Radical Philosophy in the Yeshiva World: Rav Yitzchak Hutner on the Holocaust (Hebrew, Hakirah 19)