Faculty Directory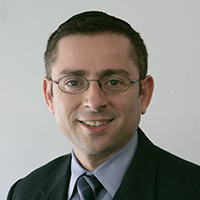 Gideon
I.
Shloush
Instructor in Jewish Studies
MA, Baruch College, City University of New York,
Rabbinic Ordination, Rabbi Isaac Elchanan Theological Seminary,
Rabbi Gideon Shloush is an adjunct professor at Stern College, where he teaches Tanach and Jewish studies. He is also the vice president of rabbinic alumni for Yeshiva University's Rabbi Isaac Elchanan Theological Seminary and the coordinator of professional rabbinic education. Working closely with students in their final year of smicha, he organizes customized rabbinic training seminars and year-long internships to ensure a seamless transition from rabbinical school to rabbinic life. A descendant of a long line of distinguished rabbis, Rabbi Shloush is a charismatic leader and an important part of the resurgence at Congregation Adereth El, New York's oldest congregation on the same site. Rabbi Shloush received a degree in economics from Yeshiva College, followed by ordination from the Rabbi Isaac Elchanan Theological Seminary and an MBA from Baruch College. In 2002 Rabbi Shloush was appointed to the executive committee of the Rabbinical Council of America and in 2003 he became the organization's director of Rabbinic Learning and Enrichment. He oversaw the creation of the Rabbi Steven M. Dworken Continuing Rabbinic Education program, which offered Torah learning and professional development opportunities to nearly 1,000 member rabbis around the world.