Faculty Directory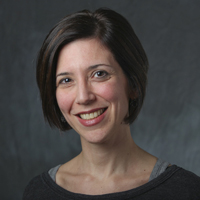 Rachel
Mesch
Professor of French; Chair, Department of Foreign Languages and Cultures
PhD, University of Pennsylvania,
Dr. Rachel Mesch received her BA from Yale College (1993), her MA from Columbia University (1995), and her PhD from the University of Pennsylvania (2000). A specialist in nineteenth-century French literature, Dr. Mesch's main areas of research and teaching include the French novel, women writers, gender studies, visual culture, the French Enlightenment, and the Belle Epoque. She has published articles on women writers of the eighteenth, nineteenth, and twentieth centuries, and is the author of THE HYSTERIC'S REVENGE: FRENCH WOMEN WRITERS AT THE FIN DE SIÈCLE (Vanderbilt U. Press, 2006) and HAVING IT ALL IN THE BELLE EPOQUE: HOW FRENCH WOMEN'S MAGAZINES INVENTED THE MODERN WOMAN (Stanford UP, 2013). Her current book project examines transgender identities in nineteenth-century France. She is associate editor of Nineteenth-Century French Studies and a forum editor for H-France. She also edits and writes a monthly blog, Bric-a-brac-o-mania, on the Wonders & Marvels history website.
The Hysteric's Revenge: French Women Writers at the Fin de Siècle (Vanderbilt UP, 2006). Having it All in the Belle Epoque: How French Women's Magazines Invented the Modern World (Stanford UP, 2013).
Wilf campus - Belfer Hall
Room#508