Faculty Directory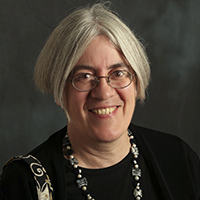 Margarita
R
Levin
PhD, University of Minnesota, 1986
BA, City College of the City University of New York, 1973
A native of New York City, Dr. Margarita Levin earned a BA in mathematics from City College and a PhD in philosophy from the University of Minnesota. Married, with two sons, she is a lifetime member of the Jane Austen Society of North America.
Her teaching interests include logic and epistemology and her research interest is in the philosophy of mathematics.
She received a Junior Faculty Teaching Award from Stern College.
Dr. Levin has published several articles in professional journals. Her most cited is "Caring New World: Feminism and Science," in American Scholar.
Beren campus - 215 Lexington Ave
Room#708