Faculty Directory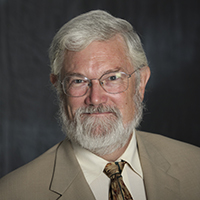 William
Lamborn
Lee
Associate Professor Emeritus
MA, Oxford University, 1986
PhD, Yale University, 1980
MPhil, Yale University, 1973
BA, Oxford University, 1971
BA, Dartmouth College, 1969
Professor Will Lee has dedicated his career mainly to teaching and furthering education in the broad sense. From the History and Literature program at Harvard, he migrated in 1983 to the Yeshiva College English Department. For six years, he was director of the Jay and Jeanie Schottenstein Honors Program; he played active roles in the curriculum review of Yeshiva College; he chaired the Steering Committee for and edited the Middle States Self-Study that helped earn YU reaccreditation; and he was just elected once again by the YC faculty to the YU Faculty Council.
He teaches and conducts research in connection with interpretation, critical theory, Victorian Studies, British literature, and world literatures. In recent years his research has centered on local history and historic preservation: the architectural and social history of Englewood, New Jersey; and the history of Yeshiva University. Specifically, he has written about Yeshiva's founding president, Bernard Revel, including Revel's fraught interactions with Einstein and Revel's original curriculum for Yeshiva College.
Professor Lee has won the Senior Professor Award for distinguished teaching three times and has been listed in Who's Who Among America's Teachers. He has received multiple New Jersey State Senate and General Assembly Citations as well as Volunteer Awards from Englewood, NJ. Professor Lee was a Phi Beta Kappa National Merit Scholar at Dartmouth, a Marshall Scholar at Oxford, and a Kent Fellow and Prize Teaching Fellow at Yale.
He has written about the Victorian William Morris, one of his role models as a community builder, historic preservationist, and poet. He co-edited ENGLEWOOD: HISTORICAL SKETCHES, published an article on Bernard Revel, the first president of Yeshiva College, co-wrote and co-curated an exhibit on Einstein and Yeshiva University, and most recently wrote an article on Revel's invention of a "triple program" as Yeshiva College's original 1928-29 curriculum.
Wilf campus - Belfer Hall
Room#522