Faculty Directory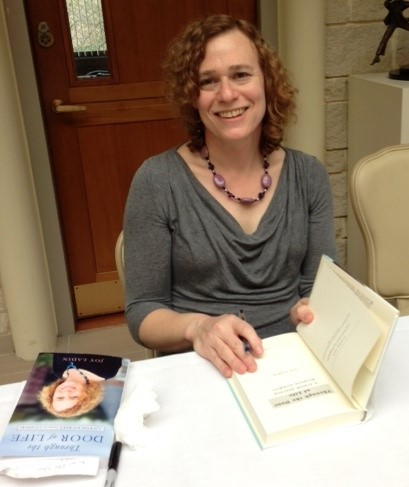 Joy
Ladin
David and Ruth Gottesman Professor of English; Director, The Beren Writing Center
PhD, Princeton University, 2000
Other, University of Massachusetts at Amherst, 1995
BA, Sarah Lawrence College, 1982
Dr. Joy Ladin is a professor of English and holds the David and Ruth Gottesman Chair in English at Stern. She received her PhD at Princeton, MFA in creative writing from the University of Massachusetts at Amherst, and BA from Sarah Lawrence College.
She is interested in creative writing, expository writing, creative non-fiction, American poetry, gender studies and Jewish studies.
Dr. Ladin was awarded a 2016 National Endowment for the Arts Creative Non-Fiction Fellowship and a 2016 Hadassah Brandeis Research Fellwoship. She was a finalist for the 2009 Lambda Literary Award. She has twice been honored with Forward Fives awards, has received an American Council of Learned Societies Fellowship and a Fulbright Scholarship.
Dr. Ladin is the author of nine books of poetry, The Future is Trying to Tell Us Something: New and Selected Poems (2017), Fireworks in the Graveyard (2017), Impersonation (2015), The Definition of Joy (2012), Coming to Life (2010), Psalms (2010), Transmigration (2009), The Book of Anna (2006), and Alternatives to History (2003), as well as a memoir, Through the Door of Life: a Jewish Journey Between Genders (2012) and a critical study, Soldering the Abyss: Emily Dickinson and Modern American Poetry (2010). A new work of creative non-fiction, The Soul of the Stranger: Reading God and Torah from a Transgender Perspective, is due out in November 2018. A nationally recognized speaker on gender and Jewish identity, she has spoken around the country and has been featured on a number of NPR programs, most notably "On Being with Krista Tippett."