Faculty Directory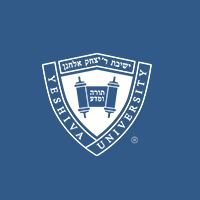 Neva
Goldstein
Adjunct Instructor in Speech Pathology and Audiology
BA, Barnard College of Columbia University,
MA, Long Island University/ C.W. Post,
Professor Neva Goldstein Hellman is an adjunct instructor in the Stern College Department of Speech Pathology and Audiology. She received her MA in speech pathology from Long Island University/C.W. Post, where she received the Graduate Distinguished Performance Award and the Joan Fox Memorial Award of the Long Island Speech-Language-Hearing Association. She received her BA in linguistics from Barnard College. Neva practices pediatric speech therapy with the YAI/New York League for Early Learning, both as a staff speech therapist and trainer at the Gramercy School, a special-education preschool, and as a home-based early intervention practitioner with YAI's Lifestart program. She treats children with a broad spectrum of language-learning difficulties in their homes and at their preschools, and considers "first words" her specialty. Her academic interests include typical language development and the language development of children with autistic spectrum disorders. She is the founding president of YESS!—Yeshivah Education for Special Students, a special-education yeshiva elementary school program for children with learning disabilities, attention disorders, and mild developmental disabilities, which is located at and offers mainstreaming at the Yeshiva of Central Queens in Kew Gardens Hills, NY.